[ # ] Did this play into Jessica Jones cancellation?
February 24th, 2019 under Babies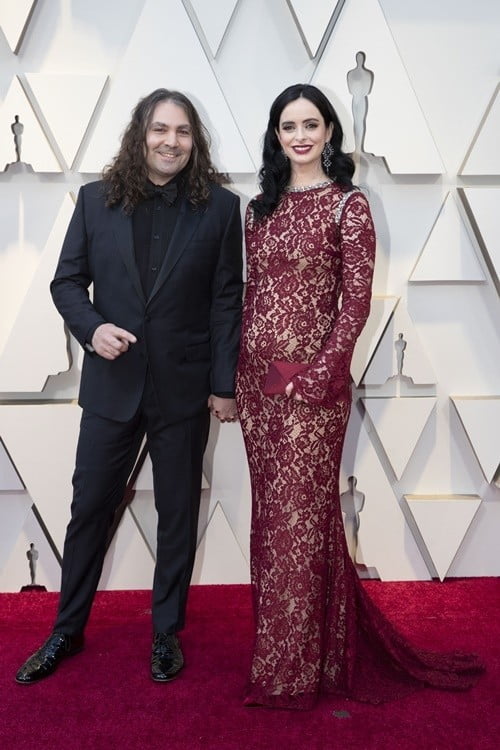 (ABC/Rick Rowell)
Krysten Ritter walked the red carpet with her boyfriend, Adam Granduciel, and there was something different about her. She has a bump. As in a baby bump. It was hard not to notice her growing belly in the skin tight scarlett lace dress.
On that note, you have to wonder if her pregnancy played a part in the cancellation of Jessica Jones. It would obviously have to be delayed. Yeah, right. We know the real reason why it got the ax and it has nothing to do with her expanding. It has everything to do with Disney expanding into the streaming business.

---