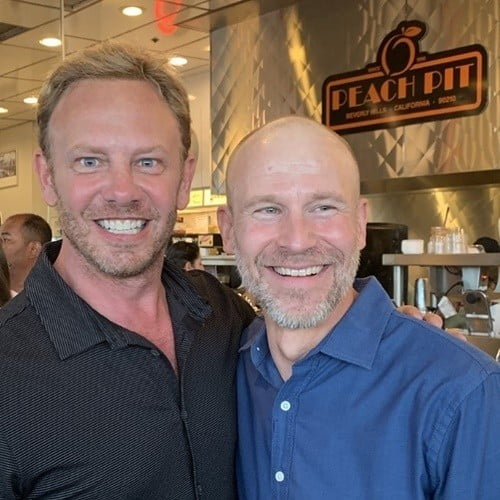 One of the subplots on BH90210 is that someone is stalking all of the cast members. It has gotten so bad that on the last episode, someone burned down the set. That person had a message for Shannen Doherty, Jason Priestley, Brian Austin Green, Gabrielle Carteris, Jennie Garth, Tori Spelling and Ian Ziering that read something like don't pretend I am not here.
Who sent them that threat? We do not know. Or do we? Steve Sanders shared a photo of him with Scott Scanlon aka Doug Emerson. We assumed Emerson would not be part of the show because his character died in season 2 of Beverly Hills, 90210. However, that was only on the fictional show. BH90210 is a fictional version of real-life and not an updated version of the fictional show. Does that make sense?
Anyways if Ziering did spoil the series' big mystery, then fans will be wishing for him to experience a Sharknado. Those are real things, right? The concept of BH90210 has me all confused about what is real and what is fake on television.
The last episode before the season finale airs this Wednesday at 9p on Fox.
---