[ # ] Did Freddy Krueger inspire Kevin Hart's back tattoo?
April 12th, 2021 under Kevin Hart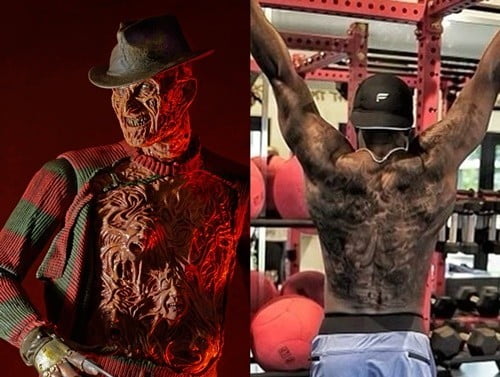 Kevin Hart shared a photo of himself working out, but all I could focus on is his back ink. At first, I couldn't make out what it. So, I enlarged it with my fingers. I still don't know what it is, but it reminds me of Freddy Krueger's chest of souls in A Nightmare on Elm Street 3: Dream Warriors because of the face on his left shoulder blade. Do you see it too?
To see an enlarged photo of Hart's tat, then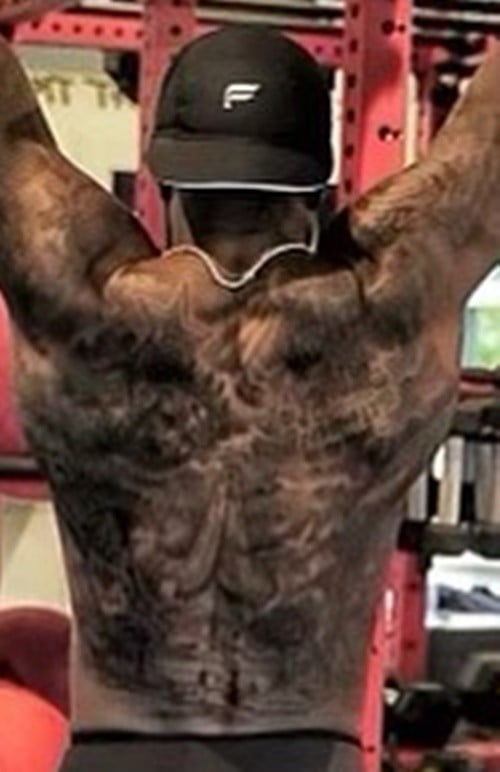 ---