[ # ] Degrassi's Stefan Brogren got married and not to Spike!
April 24th, 2019 under Degrassi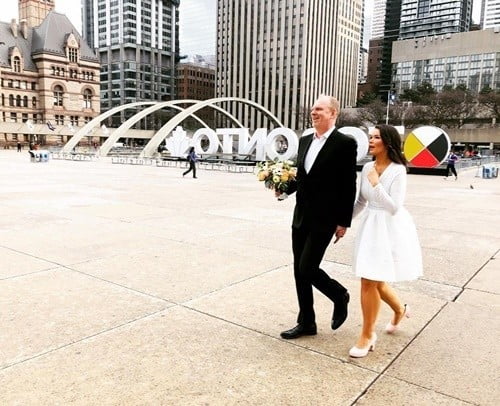 We watched Stefan Brogren grow up on all of the Degrassi shows and now we are getting a look at him being married. Snake and Michelle Shaughnessy tied the knot yesterday in a secret ceremony.
The actor and comedian explained their decision for a very small wedding, "JUST MARRIED! Surprise! In a small ceremony with our parents present we made it official and got hitched! We love our friends and family so much, but decided on a super simple day!" Then he added, "Stay tuned peeps! We will have a big 'ol shindig at a later date!"
❤️❤️❤️ xoxo"
It has been a big week for him, he turned 47 on the 21st and got married 2 days later. He better not confuse those date up next year and the year after that and so on. Good thing they got engaged in January, so he won't confuse that date with these dates.
BTW Am I the only one who is sad that Snake did not marry Spike with Joey Jeremiah officiating the wedding?

---