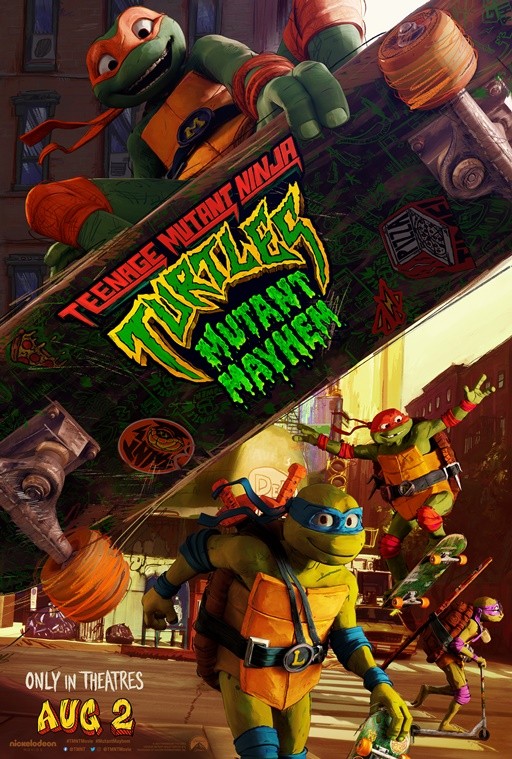 TMNT: Mutant Mayhem is one of the most anticipated movies of the summer. And today, we found out we are not going to have to wait as long as we thought to see it. That is because Paramount moved up the release date from August 4th to August 2nd. Two days can seem like an eternity, and that eternity just got a little shorter.
So get ready for teenagers Micah Abbey, Nicolas Cantu, Shamon Brown Jr., and Brady Noon to play Donatello, Leonardo, Michelangelo, and Raphael, respectively, in Seth Rogen's take on the Teenage Mutant Ninja Turtles.
After years of being sheltered from the human world, the Turtle brothers set out to win the hearts of New Yorkers and be accepted as normal teenagers through heroic acts. Their new friend April O'Neil helps them take on a mysterious crime syndicate, but they soon get in over their heads when an army of mutants is unleashed upon them.
Mutant Mayhem also stars the voices of Hannibal Buress, Rose Byrne, John Cena, Jackie Chan, Ice Cube, Natasia Demetriou, Ayo Edebiri, Giancarlo Esposito, Post Malone, Seth Rogen, Paul Rudd, and Maya Rudolph.
Here is some more good news for fans, the second trailer will be released on May 31st.

---