[ # ] Could Khloe Kardashian be the Bachelorette?
February 22nd, 2019 under The Bachelor, The Kardashians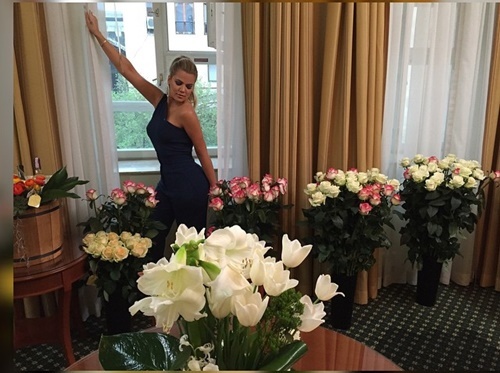 In case you have been living under a rock this week, Khloe Kardashian dumped her baby daddy because it is rumored he was having an affair with her sister's best friend.
Now, that you are caught up, someone wants to set her up. That person is Bachelor creator Mike Fleiss. He wrote, "I have already been in contact with my dear friend @KrisJenner about @khloekardashian as #TheBachelorette . Stay tuned!!!"
We know she loves roses, men and fame, so she needs to make it happen. It would be the one season where the Bachelorette is more interesting than the suitors. They would just be there as eye candy as her family tries to tell her what to do. You know she is not going to do it by herself. Do you ever only get just one of them?
Would you watch if she was the one handing out the roses?

---