[ # ] Constance Wu got a job outside of Fresh Off the Boat
June 24th, 2019 under Constance Wu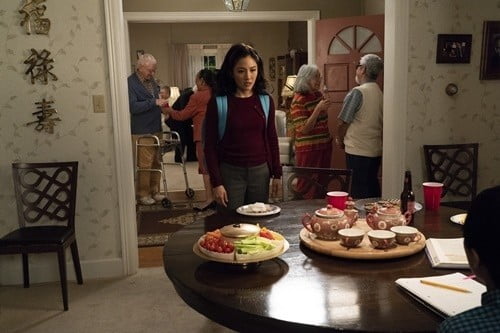 When Constance Wu found out that Fresh Off the Boat was picked up for a fifth season, she was literally crying. Not tears of joy, but she was mad because she had to turn down a job to continue on one that most actors, especially Asian ones, would dream of having.
You would think that would make her persona non grata in Hollywood, but I guess not. Variety is reporting she was cast in the film Goodbye Vitamin. The movie is about, "Ruth Young, who discovers that her father, a renowned history professor, has lost his job after being diagnosed with Alzheimer's. She decides to return home and work with her father's former student to stage a fake class so he can continue to teach."
I hope she finishes in time to film the ABC sitcom. I also hope the writers give her easy storylines for the sitcom that don't challenge her. Although, I do not think we will be able to tell the difference because she plays the role the same way no matter what they give her. Translation. she is so one note.
---