[ # ] Cloris Leachman is sick of Betty White!
August 2nd, 2010 under Cloris Leachman, Raising Hope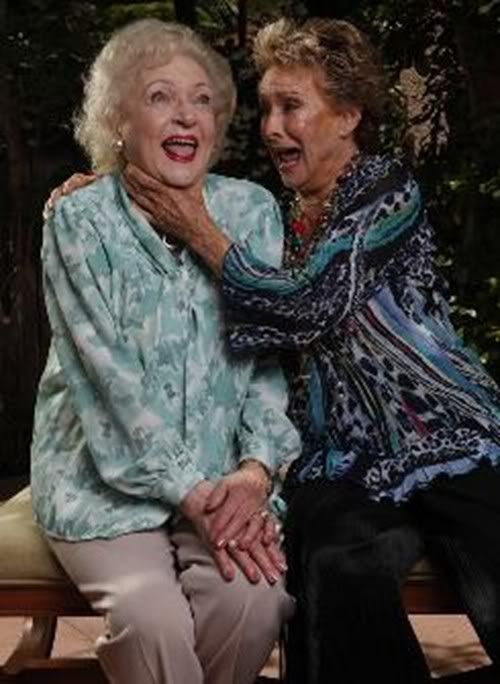 (photo from USA Today)
Cloris Leachman came out to the Fox TCA Summer Press Tour Day to promote her new sitcom hysterical
Raising Hope
. The 84 year old award winning actress had us all in stitches as she answered reporters' questions in a way only she could. Well the loudest laughs came a few questions in when someone asked her if she felt there was a competition between her and her Mary Tyler Moore co-star Betty White. Well the Dancing with the Stars alum said, "I'm so sick of Betty White…Never liked her." Of course she was joking when she was talking about the everyone's favorite 88 year old, but Phylis still had us all LOLing just like Raising Hope!!!
Raising Hope is about a young man who suddenly finds himself a father when the mother of his baby is executed and he has no idea what to do. The show also stars Martha Plimpton and premieres on September 21st.

---