[ # ] Christina Tosi is out of MasterChef Junior!
July 17th, 2019 under Gordon Ramsay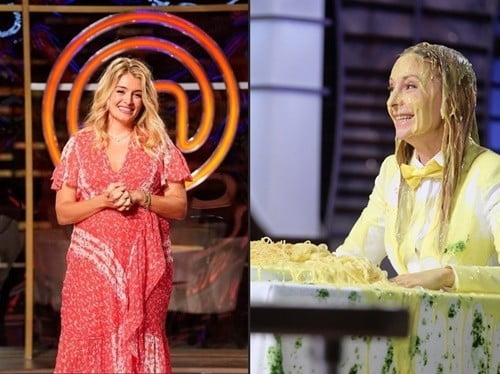 Christin Tosi has been with MasterChef Junior since season 4, but she is all cooked out. Fox announced today that the pastry chef will not be returning for the show's 8th season. Instead, Daphne Oz is joining Gordon Ramsay and Aarón Sanchez as they mentor pint-size cooks who are vying for the title MasterChef Junior.
This upcoming season the chef-testants will serve up dishes at a historical renaissance fair and feed the fans of Monster Trucks at a motocross track. I think they will be more interested in the locations than cooking up yummy meals for their patrons for the day.
When it comes to Tosi, I say good riddance. I was never a fan. She was really harsh on the kids and that never sat well with me.
Will you miss her?
---