Family Law delivers the most heartfelt episode of the TV season tonight
October 9th, 2022 under Uncategorized. [ Comments: none ]
Tonight at 8p on The CW, Family Law gives us an emotional episode. A couple with Down's Syndrome wants to keep their baby, but the government wants to take it away because they don't think they are responsible enough to raise the infant. That is why they need a lawyer to defend them.
Harry Svensson (Victor Garber) assigns the case to his son, Daniel (Zach Smadu), as the lead, and Abigail (Jewel Staite), as his second.
Abigail is not happy about that because she has a lot more experience than her brother, who she is just getting to know. However, beggars can't be choosers because she is still a pariah in the law world since she showed up to court drunk and threw up in a briefcase. Therefore, she will have to grin and bear it.
Plus, how can you say no to this loving couple who just wants to raise their baby? They even have their family's support. Abigail speaks to the father's mother and thinks she would be a perfect addition to help the couple. However, when they show up in court, Abigail finds out the mom has Parkinson's. That makes the couple's case even harder to win.
Abigail's mistake pisses Daniel off, and he thinks that she needs to be fired even more. So, she comes up with another way to prove that the couple will be great parents. Her plan goes awry, and she might've cost the couple their baby. Can she do anything at this point to win their case?
While she might be responsible for this couple losing their baby, she is definitely responsible for losing custody of her children to her husband because of her drinking. She is trying to win their hearts back now that she is sober. Her son has no problem loving her, but her daughter is reluctant to let her back in. Abigail's relationship with her kids makes her want to fight even harder for this couple. Will it be enough?
You are just going to have to tune in for an episode that deserves A+. Watch it tonight and every Sunday on The CW! I promise you are going to love it as much as I do.

---
Hot Links!
September 29th, 2022 under Uncategorized. [ Comments: none ]
King Charles is 100% correct about something – Celebitchy
Who has to pay his exes for giving them herpes – Dlisted
Is the new version of Hellraiser any good? – Screen Rant
Rita Ora is pretty in pink bath water – Drunken Stepfather
Which conservative representative is getting a divorce? – Pajiba
Who supports Adam Levine because he, too, is a cheater? – Egotastic
How long before it was announced did Queen Elizabeth die? – Grunge

---
Hot Links!
September 22nd, 2022 under Uncategorized. [ Comments: none ]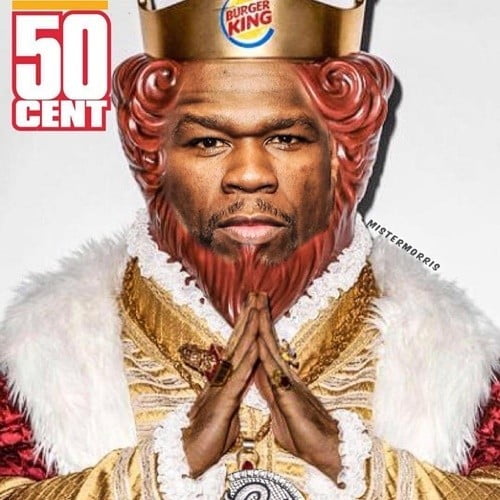 Did 50 get penile enhancement? – Dlisted
Even the Chucky doll is a pervert – The Nip Slip
Will Casey be back on Chicago Fire? – Screen Rant
Dove Cameron in her underwear – Drunken Stepfather
More women have come forward about Adam Levine – Pajiba
Are the Cobra Kai EPs behind the Karate Kid movie? – Celebitchy
Parts of The Handmaid's Tale are based on actual history. – Grunge

---
Nick Cannon welcomes baby #9 while waiting for 2 more babies
September 15th, 2022 under Uncategorized. [ Comments: none ]
Nick Cannon surprised us yesterday when he announced that he welcomed baby #9, and it was not with one of the two baby mamas that he already revealed that he is expecting more children with within the cumming months.
Baby #9, aka Onyx Ice Cool, came out of Price of Right, former model Latisha Cole.
Cannon also has a 5-year-old son Golden, a 1-year-old daughter, Powerful Queen, and a baby on the way with Brittany Bell. He has 11-year-old twins, Roc, and Roe, with Mariah Carey. Abby de la Rosa is expecting another one of his children, and they are the parents of 1-year-old twins, Zion Mixolydian and Zillion Heir. Last month, he welcomed baby #8, Legendary, with Bre Tiesi. The actor also fathered Zen with Alyssa Scott, but sadly he died in December from brain cancer.
I, like most people, am like, he needs to stop. Because he is not going to be a presence in all of their lives as they get older because they are so close in age with so many different women. He is being selfish, and his kids are going to suffer from his selfishness.
And no matter how we feel about him impregnating women every few months, he doesn't care what we think. To see what he wrote, then click here!

---
Hot Links!
September 8th, 2022 under Uncategorized. [ Comments: none ]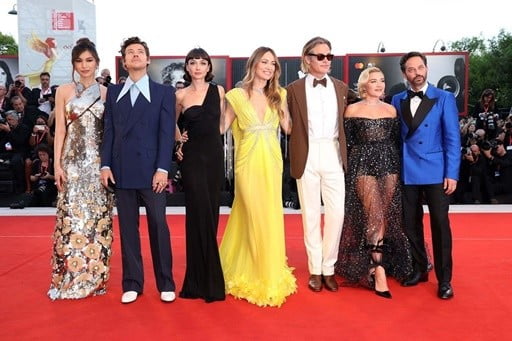 Which actors will skip the Don't Worry Darling premiere? – Celebitchy
Which Netflix show is "laughably bad"? – Pajiba
Which Vegas act feuded with Johnny Carson? – Grunge
Will The Crown go on without the Queen? – Screen Rant
How much is Ricky Martin suing his nephew for? – Dlisted
Which Pretty Little Liar showed her used dildo? – Drunken Stepfather

---