4 Great Pinball Machines Based on Video Games
September 21st, 2020 under Uncategorized. [ Comments:

none

]
Pinball machines may not be the first thing you think of when talking about video games but the two have a lot of history together. A type of arcade game whose history dates back to the late 18th century, pinball machines have made a huge impact on geek culture the world over.
Pinball machines were shaped by the cultures they came from, and exploring some of the older machines can give observers great insight into what was popular in geek culture when they were created. Many pinball machines took reference from pop culture so films, music, video games, and other pop culture staples of the time often made their way into arcades through these machines.
The history of the pinball machine is laid out in gorgeous detail at the Strong National Museum of Play in New York which houses the biggest, most comprehensive collection of video game materials and memorabilia in the world. However, for those who can't travel to Rochester to explore the history of pinball in person at the Pinball Playfields, here is just a taste of some of the pinball machines in history that have taken inspiration from video games.
Super Mario Bros.
One of the most famous video game franchises of all time, Super Mario has a long and storied history in the gaming industry. The Super Mario series itself is celebrating its 35th birthday this year with the launch of a new collection of some of their most famous games for their newest console, the Nintendo Switch. The Super Mario 3D All-Stars collection, slated for release in September 2020, shows off how far the series has come since the launch of Super
Mario 64.
The Super Mario Bros. pinball machine, meanwhile, was launched by Nintendo and D. Gottlieb & Co. in 1992 and featured a host of cool artwork from the series which focused on some of the most iconic heroes and villains from the franchise. Mario and Luigi are front and center in this machine with King Bowser playing hardball on the castle. What was notable about the machine is that it featured the voice acting skills of Charles Martinet for the first time in Mario history. The actor would go on to become one of the most famous voices in video game history after this initial appearance at arcades across America.
Street Fighter II
Another famous video game series to receive a pinball machine was an arcade classic that many gamers already knew about when it was released in 1993. The Street Fighter II pinball machine, manufactured by D. Gottlieb & Co. in cooperation with Capcom, is a martial arts-themed pinball machine that features some of the series' most famous fighters. The marketing material for the machine centers around attracting new players from the "die-hard video players" club that was clearly making an impact on the video game industry at the time. This cross-over machine was no doubt seen as a great way to give the pinball genre more exposure while giving fans of the Street Fighter genre a new way to play with their favorite characters. It saw success in this as well, becoming one of the best selling arcade units of its time.
Q-Bert's Quest
Another iconic video game star that made an appearance on a pinball machine is another arcade original; Q-Bert. The Q-Bert's Quest pinball machine by D. Gottlieb & Co. was made in 1983 in order to capitalize on the growing success of the little orange hopper who was already making waves in the arcades across the country. While this spin-off pinball machine didn't see success during its time, it is now considered extremely rare as only 884 machines were ever produced.
The Q-Bert pinball machine was unique in that it has four flippers that are laid out in an X-pattern, which made it a bit difficult to master compared to other games of its time. Ironically, this aspect of the machine is also what has made the machine so popular among collectors.
Dungeons and Dragons
Perhaps the best-known game of all time, from the outside it may seem like a Dungeons and Dragons themed pinball machine is a bit of an oddball given the style of the original title, however the unit saw good sales numbers for its time. Its popularity has endured and even now it is a prized piece of memorabilia with the pinball machine now ranking second on the list of 100 most popular pinball machines for collectors.
Aside from the theme, what really made this pinball machine popular was that it featured an unusual playfield and some different outline/inlane combinations. There was even a teleport feature that allowed for a "Magic Save" for an even more magical experience.
The rarity of these famous pinball machines means that most gamers will never get the chance to experience the magic of playing these arcade classics. Luckily, there are a host of online pinball machines available that can give gamers a taste of the magic. Other classic arcade games that have been kept alive thanks to the wonders of the internet include online slots, which are playable on numerous online casinos. Websites such as UNIKRN offer gamers a way to indulge in their favorite past time while also giving them access to a number of other related features such as eSports betting, online leaderboards, and more.
Just like modern-day video games, pinball machines offered players a chance to escape into another world and forget their troubles. These iconic machines from the past may be part of video game history but their popularity even now in the age of the internet shows just how much of an impact they have had and continue to have on the industry as a whole.

---
Best way to spend £10 at an online casino
September 16th, 2020 under Uncategorized. [ Comments:

none

]


New to the world of online casino? Then you're in luck . . .
This month, we've teamed up with the guys at bgo.com to bring you 5 ways to spend your first £10. You'll probably be surprised with the variety and options that are available to you with such a small amount. From reel action on the slots, to the thrilling excitement of the roulette wheel, to the anticipation of live sports, all this and more is available to you with just a tenner!
So settle in for a chill evening inside, load up that new casino platform you've been meaning to try out, and see how far a tenner will take you. If lady luck is on your side, you might even walk away with a big win from just the initial deposit. And if not, you'll at least find out whether the selection of games and the site is to your liking without using a lot of funds to begin with.

---
Do you think a shitake mushroom-flavored candy cane will taste like 💩?
September 3rd, 2020 under Odd, Uncategorized. [ Comments:

none

]

Archie McPhee has a lot of interesting flavored candies, to put it nicely. They have candy canes that taste like pizza, kale, clam, ham, pickle, bacon, and mac & cheese. Now, they are adding three new flavors into the mix.

Would you suck on a stick that tastes like pho, ketchup, or shitake mushroom? As grossed out as I am, I would try them all. You never know if something is good or bad until you try it.

I wonder how many people will send the ketchup-flavored canes to Ed Sheeran as a baby present. We know how much he loves the red sauce.

I think the next candy cane flavor they should come up is fruit cake. How much fun would that be to put in someone's stocking?

---
Gather the Pharaoh's treasure with this library of Slots
August 21st, 2020 under Uncategorized. [ Comments:

none

]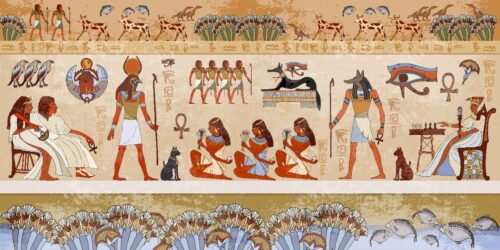 What's the best way to go on an incredible adventure, with no risk or fuss with the current Covid-19 situation? Well, online Slots of course! With a good game of online Slots, you can have yourself an unforgettable adventure as well as the chance to bag yourself a couple of extra coins.
Here, we've chosen to showcase an Egyptian adventure, giving you the best games to get your journey started. A welcome distraction to our current lockdown situation, keep reading to find out more about where these Slots could take you!
Book of Dead
Set deep in Egyptian legends, this slot is an adventure in every sense of the word. With vibrant colours, immersive interfaces and an engaging storyline, the Book of Dead is an all-round gaming experience.
Gameplay starts from as little as 0.20 coins, with the chance to receive payouts of up to 250,000x your original wager. Once the minimum stake has been placed, the five reels will begin to spin, and you will be presented with multiple Ancient Egyptian markings. The first symbol you should expect to see is the Anubis, the Egyptian god of mummification and the afterlife, one of the oldest figures in Egypt's history. Next is the Osiris, the Egyptian Lord of the Underworld and Judge of the Dead. There are also a whole host of standard card symbols filling in the rest of the gaps. The jackpot symbol is represented by Rich Wilde the explorer, your fellow quest partner. Roll in and match three or more of the above icons, from left to right, and you'll win prizes ranging anywhere from 5x to 5,000x your line bet. The deeper you get into this game, the more mysteries that will reveal themselves.
Book of Kings
Delve deep inside the ancient pyramids with this royal slot, as you try to discover the secrets of the mighty Pharaoh's book. This five-reel casino slot gives players the chance to grab winning lines that reach as high as your original wager!
The symbols in this game make your experience even more immersive, surrounding you with relevant companions. The female tomb raider icon is the top-paying symbol, offering 500x your initial wager. The almighty Pharaoh will dish out up to 200x your first bet, whenever he fills up a payline. The book icon represents the slot's scatter, triggering free spins, as well as 200 coins. Three of these book symbols will reward you with ten free spins apiece. If the book has a snake sliding across it, then even better, as you will get triple prizes on each and every win! The almighty falcon god, Horus, provides players with combos that can reach as high as 75x your stake, much like the eye of the Horus symbol. The lower value wins will come from the standard playing card symbols that fill the rest of the blanks.
So, now it's time to brush the sand off your boots and gather up your treasures. Let's hop onto another round of the Egyptian reels!

---
Popular Job Opportunities Available for CompTIA A+ Certification Holders. Pass 220-1001 Exam to Start This Path
August 4th, 2020 under Uncategorized. [ Comments:

none

]
A simple diploma or a degree could occasionally limit you to just a few career paths. CompTIA, a non-profit organization, changes that narrative by ensuring one credential opens you up to a myriad of opportunities in your industry.
In case you're just launching your IT career and want to improve in the networking sphere, then assessing and certifying your skills through the exam 220-1001 and the CompTIA A+ Certification Practice Test Questions 5 – Cert Bolt will be a great choice. Below, we will talk about these two items and the career opportunities the credential exposes you to.
CompTIA 220-1001 Exam Overview
Exam 220-1001 (Core1) is the first assessment of two that collectively make you CompTIA A+ accredited. It covers the following areas:
• Virtualization
• Hardware
• Networking
• Network troubleshooting
• Mobile devices
• CompTIA A+ Certification Practice Test Exam
Taking this test only needs you to have about nine months to one year of experience in IT and to pay a registration fee of $226. When sitting for it, you'll be given up to 90 questions maximum, which you have to answer in 90 minutes. The exam can be done in a proctored testing center or online.
The other assessment you are to pass to obtain your A+ badge is Certbolt.com Site to Download, also known as Core 2. Considering such an amount of information you are required to gain, you have to create a study plan and follow it using reliable preparation materials. Also, try some practice tests before the big day to ensure you don't have knowledge gaps.
The training phase may take quite much time, so the question is whether this badge is worthwhile, and what Find More on This URL Click Here Link could you endeavor in with it?
CompTIA A+ Career Prospects
Different people acquire the CompTIA A+ certification because of the role it can play in boosting their job market competitiveness. Moreover, a recent survey by Payscale.com estimates that its holders could earn up to $99k annual income. And since our post focuses on the IT roles that become available for you, let's explore what are several of them.
IT Specialist
An IT Specialist is a mid-level job position. These individuals help with software and hardware issues within the company. For example, you handle the creation, operation, and maintenance of tech products, web resources, business systems, and databases. Besides, offering technical assistance to less technical professionals within the company.
Field Service Technician
In this role, you handle the collection of customer information, repairs, installations, maintenance, and testing of technology acquired for use by the company. Furthermore, you diagnose and Visit Here to Find Out More that your system may face.
Systems Administrator
Duties of these specialists involve installing and configuring hardware, software, and networks. Also, you handle systems' maintenance, including assessing it for issues and solving them, and ensuring that enterprise processes are going efficiently. Lastly, you are responsible for the security of company systems namely:
• Administering controls to access
• Installing firewalls and data backup mechanisms.
Help Desk Technician
Your role as a help desk technician is the provision of remote technical assistance to employees over the telephone or the internet. Also, it involves scanning business systems for problems, handling them, and repairing hardware and software.
Conclusion
There are tons of opportunities you can get with PrepAway Practice Test Questions Exam Dumps. Above are only a few of them! Just take 220-1001 exam along with 220-1002, and CompTIA will award you a credential that will further propel to advanced career paths.

---