Many people don't know what they are or what they cover when home warranties. A home warranty is a contract between the homeowner and the insurance company. The company agrees to repair or replace any appliances or systems in the home that break down due to normal wear and tear. Many homeowners purchase a home warranty when they buy a new home, but what do these warranties cover? Let's take a closer look.
What Are Home Warranties?
A home warranty is a service that covers the repair or replacement of major systems and appliances in your home. If something breaks, you can call the warranty company, and they will send out a contractor to fix it. 
Home warranties are usually valid for one year and can be renewed. Many people confuse home warranties with homeowners insurance, but they are different. Homeowners insurance protects your home from events like fires, theft, and natural disasters. A home warranty protects your home from wear and tear. Home warranties can give you peace of mind, knowing that if something goes wrong with one of your covered items, you won't have to pay the full cost to fix it.  
If you are considering purchasing a home warranty, you need to research. With a variety of coverage options available, you need to compare different companies and their coverage to find the best fit for you. Also, please read the terms and conditions carefully to cover what you need. Be sure to read the terms and conditions carefully before purchasing a policy. By understanding what is and is not covered by a home warranty, you can be prepared for any repairs or replacements that may come up.
What Do Home Warranties Really Cover?
Home warranties cover the repair or replacement of major systems and appliances in your home, such as:
HVAC system

Electrical system

Plumbing system

Water heater

Refrigerator

Oven/range

Washer/dryer 
Some home warranty companies also offer coverage for additional items, such as pools, spas, guest houses, and septic systems. You can also purchase a "rider" to cover an item not included in your standard contract. 
The specifics of what is covered by each warranty will vary from company to company. Ensure you read the terms and conditions carefully before purchasing a warranty. Some companies may exclude certain items from coverage or have specific requirements for claiming repairs.
One thing to keep in mind is that home warranties do not cover pre-existing conditions. If something in your home broke down and was already broken when you purchased the warranty, the warranty company will not be responsible for fixing it. Also, most home warranties have a deductible that you will have to pay when you make a claim. The deductible is usually around $100, but it can be more or less depending on the company. Be sure to read the terms and conditions of your warranty carefully to understand what is and is not covered.
Do You Need a Home Warranty?
If you are buying a home, the seller may include a home warranty in the sale. It can be beneficial if there are items in the home close to the end of their lifespan (for example, an HVAC system nearing the end of its expected lifespan). If something breaks down soon after you move in, you may be glad you have a warranty.
If you are not buying a home, but your appliances and systems are getting old, you may want to consider purchasing a home warranty. Replacing these items can be expensive, and a home warranty can help you avoid paying the total cost out of pocket.
How Much Do Home Warranties Cost?
The cost of a home warranty will vary depending on the company and the type of coverage you purchase. Most warranties range from $300 to $600 per year, but additional costs may be specific items or services. However, the price may vary depending on the size of your home, the age of your appliances, and the company you choose. You can often get a discount if you purchase multiple years of coverage at once. 
Are Home Warranties Worth It?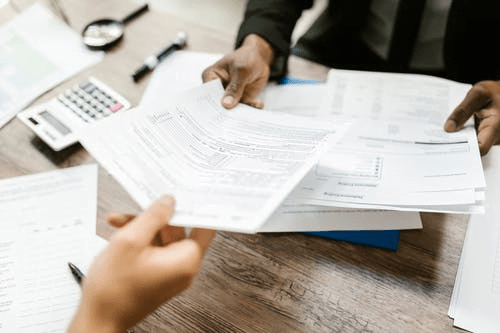 That depends on a few factors. First, how old are your appliances? If they are nearing the end of their life expectancy, it might be worth purchasing a home warranty to cover the cost of repairs or replacement. Second, how handy are you? If you're comfortable doing some basic repairs yourself, then you might not need a home warranty. Finally, how much would it cost to replace all of your major appliances if they broke down? If the cost is more than the annual price of a home warranty, then it might be worth purchasing one.
Consider all these factors when deciding if a home warranty is right for you. Do your research to understand what is included in different policies offered by various companies. Compare rates between companies, but be aware of deductibles that may be required when making a claim. A home warranty can be a great way to save money on appliance and system repairs, but only if you understand what is included in your policy. Be an informed consumer and know what you get before signing on the dotted line.

---