Do you think a shitake mushroom-flavored candy cane will taste like 💩?
September 3rd, 2020 under Odd, Uncategorized. [ Comments:

none

]

Archie McPhee has a lot of interesting flavored candies, to put it nicely. They have candy canes that taste like pizza, kale, clam, ham, pickle, bacon, and mac & cheese. Now, they are adding three new flavors into the mix.

Would you suck on a stick that tastes like pho, ketchup, or shitake mushroom? As grossed out as I am, I would try them all. You never know if something is good or bad until you try it.

I wonder how many people will send the ketchup-flavored canes to Ed Sheeran as a baby present. We know how much he loves the red sauce.

I think the next candy cane flavor they should come up is fruit cake. How much fun would that be to put in someone's stocking?

---
An Aston Martin crashed into the Hollywood Hustler
July 30th, 2020 under Odd. [ Comments:

none

]

Yesterday at 10:30p, a three-car crash sent an Aston Martin Vantage GT crashing through the front of the Hustler store on Hollywood Blvd. According to KABC, no one was severely injured in the crash. Their cars, yes. Them, no.
If I were Larry Flynt, then I would move all of the blowup dolls to the front of the store, so it is extra protection in case this happens again. Could you imagine if he did and all of these deflated plastic women were lying on the sidewalk? It would be the saddest sight.
Seriously, I hope all of the sex toys are OK. They are something the world needs now.

---
Boober Eats!
March 24th, 2020 under Coronavirus, Odd, Sex Toys. [ Comments:

none

]

For some reason, strips clubs are not an essential business. That means they are shut down, and no one at the clubs is making any money.
Well, everyone but Shon Boulden's staff at Lucky Devil Lounge in Portland, Or. That is because he came up with an innovative way to get the girls to cum to you with Boober Eats. Think Uber Eats with boobs.
Boulden told The Oregonian the idea started off as a joke, but now it is a serious business. The security workers are the drivers are delivering the food, the bartenders are answering the phones, and the cooks are cooking.
How much does this cost? Regular price for the food and $30 for delivery. Do they get to touch the girls for that price? They still can't do that, which is a good thing the security guards are also drivers.
How well is the business doing? They are closed until Thursday because they need to restock.
If Boulden was smart, he should make this go national. However, don't expect this to last past the Coronavirus crisis. The girls went from making hundreds a night to minimum wage. Anything is better than nothing.

---
Erykah Badu shows Gwyneth Paltrow how it's done
February 6th, 2020 under Odd. [ Comments:

none

]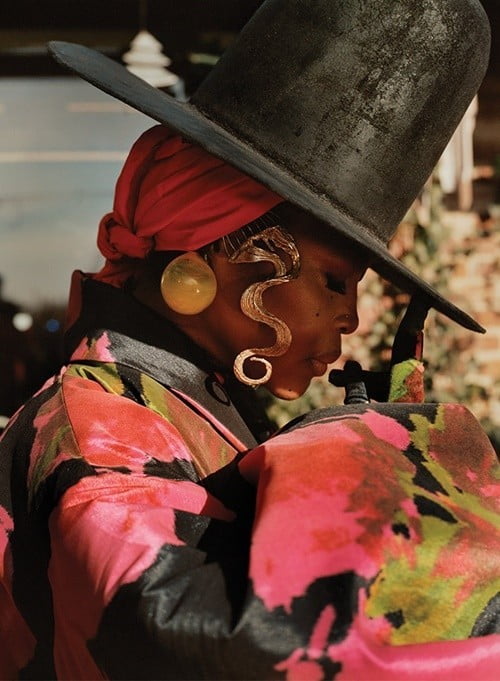 Remember how Gwyneth Paltrow released a candle that is called, "This Smells Like My Vagina." Turns out it does not.
Well, Erykah Badu is opening Badu World Market on February 20th, and she has a product like that. The singer is selling incense called Badu's Pussy. Why is it named that? She told 10 Magazine, "I took lots of pairs of my panties, cut them up into little pieces and burned them." Then she added, "Even the ash is part of it."
Although, I am not sure how much it will smell like her since she also admits she as not worn any underwear for a while.

---
The Menorah that gets you lit while it gets lit!
December 23rd, 2019 under Odd. [ Comments:

none

]

What is every Jewish stoner's dream for Chanukah? A menorah bong! Guess what? For just $389.99, Grav has made their dream come true. Now they can spin the dreidel, get 8X the high with Kosher devil's lettuce and then down potato latkes, Manischewitz, and chocolate coins like the Maccabees did when they were celebrating that they reclaimed the temple in 168 BC. It is a true Chanukah miracle.

---