BTWF: Minka Kelly on American Dreams
June 26th, 2019 under Before They Were Famous, Minka Kelly. [ Comments: none ]

Before Minka Kelly knew what college she wanted to go to on Friday Night Lights, she had three to choose from on American Dreams. She looks the same now as she did when she was 24 in that 2005 episode.

---
Minka Kelly goes platinum
June 26th, 2019 under Minka Kelly. [ Comments: none ]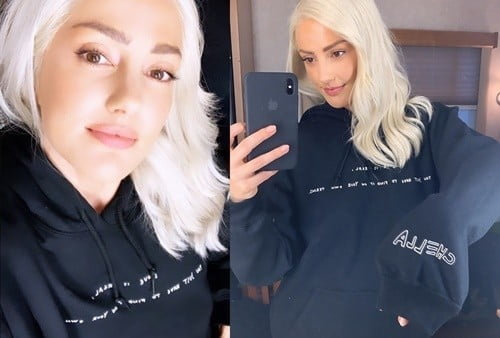 We can finally tell Leighton Meester and Minka Kelly apart. That is because she went all Friday Night Lights on her hair as in she is now a platinum blonde. You can barely the actress with the much lighter locks.
Even though, she can pull it off. She looks better with darker hair. What do you think?

---
Hot Links!
March 19th, 2015 under Hot Links!, Minka Kelly. [ Comments: none ]
Who is looking for work? – Dlisted
Minka Kelly's camel toe – Celebslam
Who quit the One Direction tour? – THS
A Pretty Woman reunion – Hollywood PQ
Jessica Alba doing a sexy dance – The Nip Slip
Which '80s star is doing a reality show? – Pink Is The New Blog
Jon Cryer finally talks about all things Charlie Sheen! – Celebitchy

---
Minka Kelly goes all Friday Night Lights on Peter Berg!
November 24th, 2014 under Minka Kelly, Uncategorized. [ Comments: none ]

For some reason Peter Berg likes to scream at people in his Instagram photos. Well today, Minka Kelly gave him a taste of his own medicine. By the looks of his face, it was a tough pill to swallow and he didn't like it. Who knew someone so little, had such a big voice?

---
Is it just me or do Leighton Meester and Minka Kelly look like sisters?
January 24th, 2011 under Gossip Girl, Minka Kelly. [ Comments: none ]

WireImage
Friday Night Lights' Minka Kelly and Gossip Girl's Leighton Meester attended the premiere of their new movie The Roommate and I can't believe how much the two of them look like sisters. Seriously am I the only having a problem telling the two of them apart?

---