Will Jason Derulo accept CamSoda's $500,000 to post photos of the Deru-log?
December 6th, 2019 under Jason Derulo. [ Comments:

none

]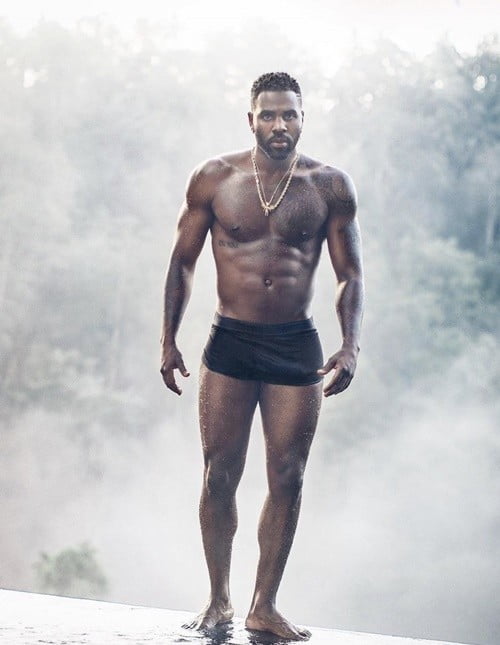 A few weeks, we all learned how to spell Jason Derulo's last name correctly after he posted a photo of himself in just black underwear. I think you can see why!
Anyways, Instagram pulled the photo claiming that it did not meet its community guidelines because it showed nudity or sexual activity. Well CamSoda, an adult website, heard that about that, they offered him $500,000 to post photos of himself with or without clothes on their site and they promise not to remove the Deru-log.
Did he accept their offer? The singer told them, "Imma need a wayyyy bigger bag than that 🤑" I really hope he reconsiders. I am sure I am not the only one.
---
Instagram removed Jason Derulo's massive underwear photo
December 3rd, 2019 under Jason Derulo. [ Comments:

none

]

A few weeks ago, Jason Derulo went from the least famous guy in Cats to the man pussies all over the World want. Thanks to a photo he posted on Instagram.
That picture was of him wearing just tight black briefs that left absolutely nothing to the imagination. And I do mean nothing. Derulo is as huge as his operatic voice. Yes, he was trained to sing opera. Anyways, he makes Jon Hamm look average.
Sorry, I got distracted. Even though the singer was covered up, Instagram decided to pull the image because it goes against their community guidelines. They say it includes "nudity or sexual activity." To which he says, "Fuk u mean? I have underwear on..I can't help my size." Amen.
There is no nudity or sexual activity. Plus, the social media site is OK with allowing camel toes and pokies. What is wrong with the outline of a trouser anaconda. That is gender discrimination. You can't say it is wrong for one sex and OK for the other. Us women need to see some male sexual outlines because men always get to see women's body parts through their clothes, see the Kardashians' Instagram pages.
Free the Deru-log! Which is more like a whole a tree.
---