Hey Janice Dickinson is it duck season?
March 25th, 2013 under Janice Dickinson. [ Comments: 1 ]

Fame Flynet
Janice Dickinson never has a problem posing for the cameras, but that doesn't mean she always should. Seeing the self-proclaimed World's First Supermodel do the duck face, makes me wish it was duck season so we can kill that facial expression. Seriously make it stop.

---
Janice Dickinson sexy?
June 4th, 2012 under Janice Dickinson. [ Comments: none ]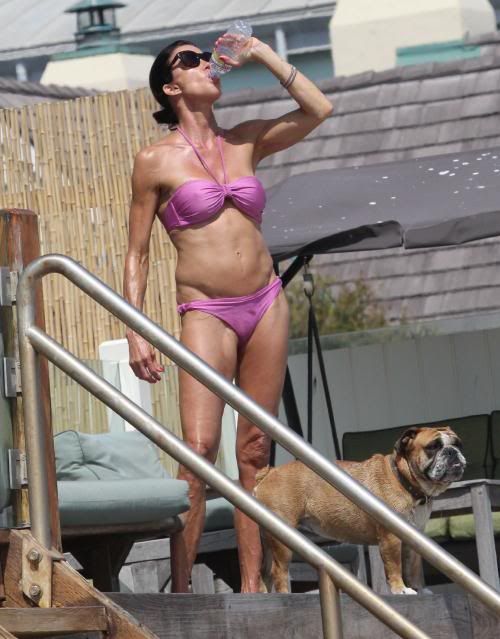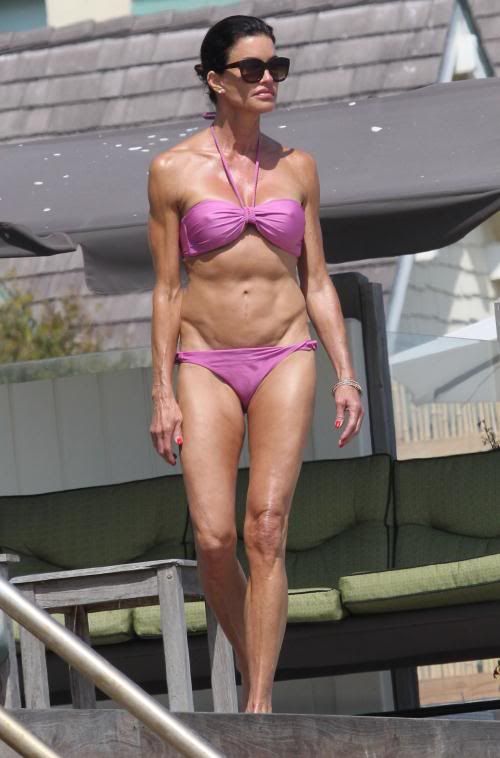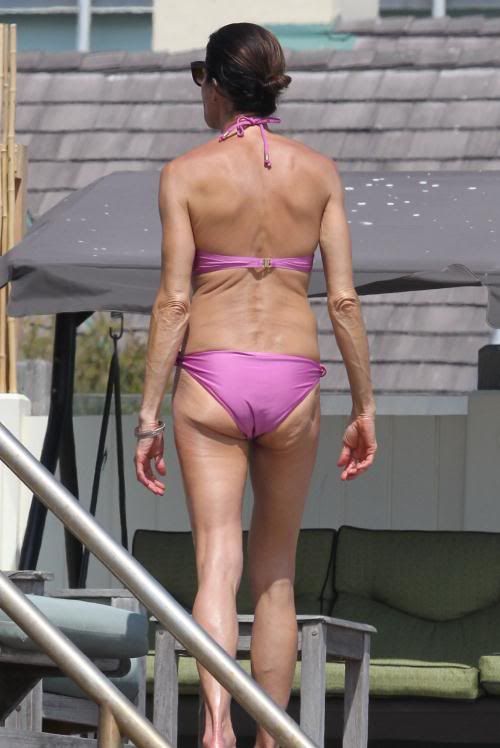 Fame Flynet Online
Janice Dickinson spent the day soaking up the sun in a hot pink tiny bikini and I think the "World's First Supermodel" needs to wear a one piece instead. She is 57 years old and I don't think anyone wants to see her cellulite a$$. I know I don't. Do you?

---
A smile goes a long way on Janice Dickinson
February 15th, 2012 under Janice Dickinson. [ Comments: 2 ]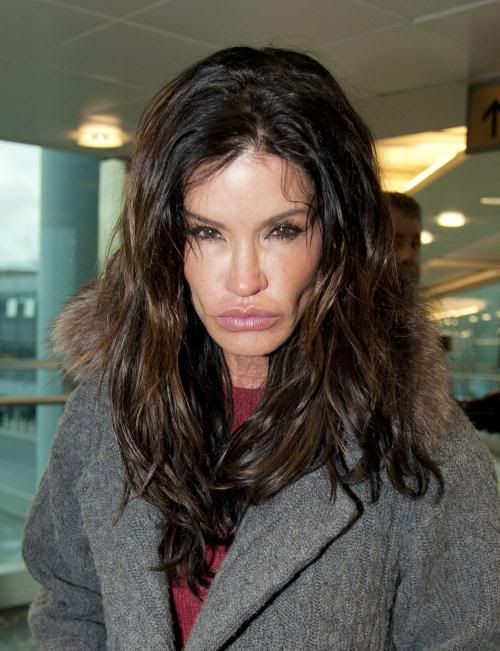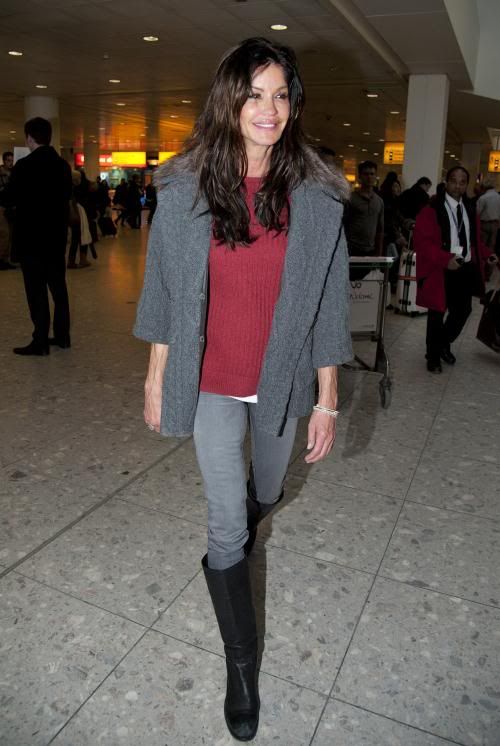 Fame Pictures
Janice Dickinson arrived in London for some interviews and I arrived at the conclusion that she should only smile for the rest of her life. Because when she isn't showing us her happy face, I think she has a very scary face. You know they say a smile really brightens someone up and to me with the World's First Supermodel it makes a world of difference.
I just have a message for your eyes, "I'm sorry, please forgive me."

---
Janice Dickinson lost two teeth
May 19th, 2011 under Janice Dickinson. [ Comments: none ]

(photo from Fame Pictures)


When you declare you are the World's First Supermodel that means you are older than all the other ones. And with age comes things like loosing your teeth and that is what happened to Janice Dickinson so she got falsies to replace them. Well she would not go out without a full smile, but she will eat without them and that lead to an embarrassing moment for her.
She told Page Six, she recently had lunch with a friend and she placed the two teeth in a napkin. When she was ready to put them back in, she couldn't find them. So she got down on all fours (a position we are familiar seeing her in) and started to look for them. A patron noticed her under the table and asked if she need help. Not being shy, she got everyone in the place to help her out. She said, "I was like Lucille Ball on crack…I was under the table and it was sticky." And once she found them that is what she is did. She went into the bathroom, washed them off, stuck them back in and flasher her smile like something else she is likes to flash.
Typical Janice is all I can say.

---
Janice Dickinson is a Celebrity…Get Her to a Hospital
June 15th, 2009 under Janice Dickinson. [ Comments: none ]

Janice Dickinson was rushed to the same hospital as Heidi Pratt in Costa Rica for an undisclosed reason according to TV Guide. Tonight at 8p on NBC's I'm a "Celebrity"…Get Me Out of Here we will find out what is wrong with her physically and if she will continue on the show. I hope she stays just so we can torture her some more!
UPDATE: Janice is OK and back on the show. Basically Janice was full of sh!t…literally!!!

---