Nicole Richie's little ballerina!
March 26th, 2010 under Good Charlotte. [ Comments: 1 ]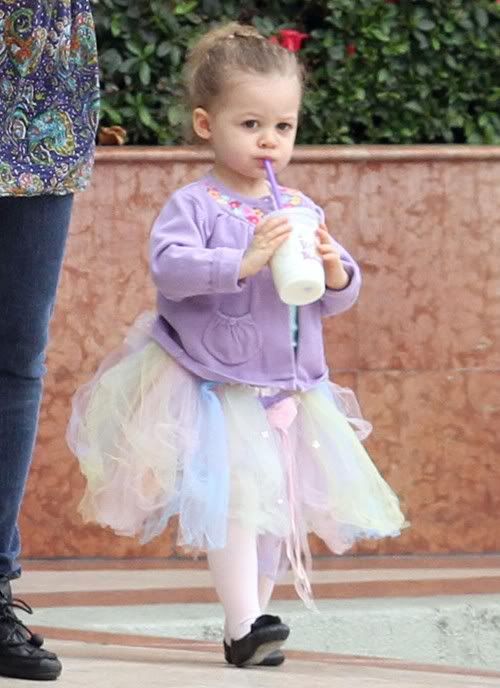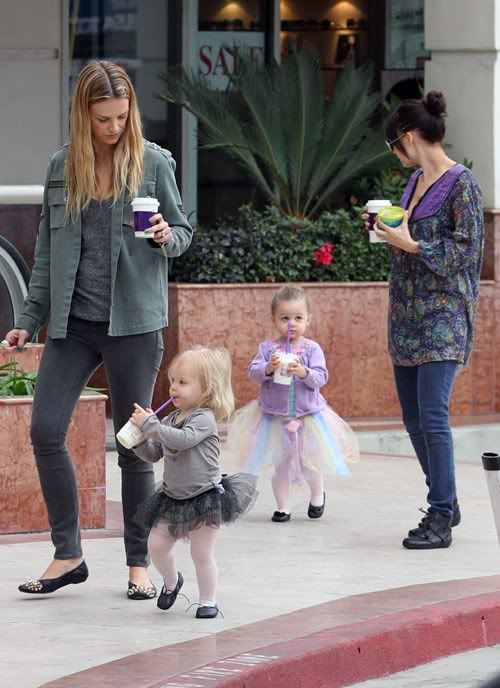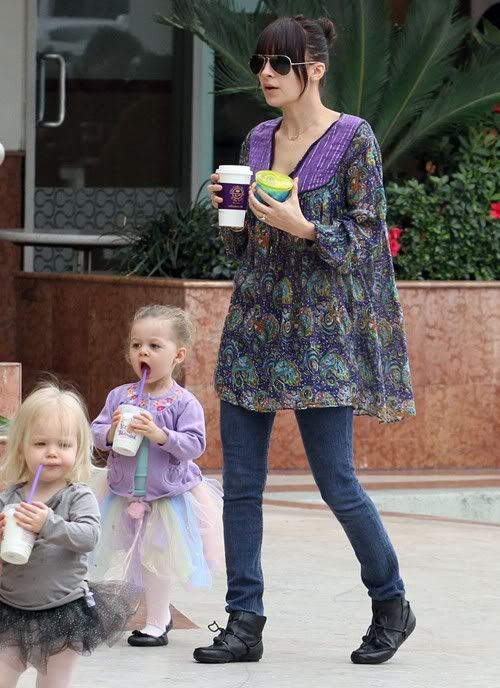 Fame Pictures
Nicole Richie's little girl Harlow Madden is taking ballet lessons and we got to see her in little colorful tutu! How awwwwdorable is Joel Madden's and Nicole's daughter? I love how in the middle picture she knows how to use the cute face! You know she gets everything she wants with that face!!!

---
Nicole Richie and Joel Madden are engaged!
February 16th, 2010 under David Letterman, Good Charlotte, Nicole Richie. [ Comments: none ]

Nicole Richie told David Letterman during a taping that her and her baby daddy Joel Madden are engaged to be married according to People. After the news broke Joel Madden Tweeted the below before quickly removing it from his Twitter.
JoelMadden: Yep. i'm engaged. Very happy. Yeah we've been engaged for a while so your all kind of late on that. But Thanks for the hooplah all the same
JoelMadden: P.s. thats why i love my family and friends. None of them are sources. All good tight lipped people who let us enjoy it! Thanks everybody
The couple have been together for over three years and have a daughter Harlow, 2 and a son Sparrow, 5 months. No word when the two will tie the knot, but hopefully it will last because he does wonders for turning her life around in a positive way!
UPDATE: Here is a picture from Pacific Coast News Online of the engagement ring, Joel Madden did a really good with it!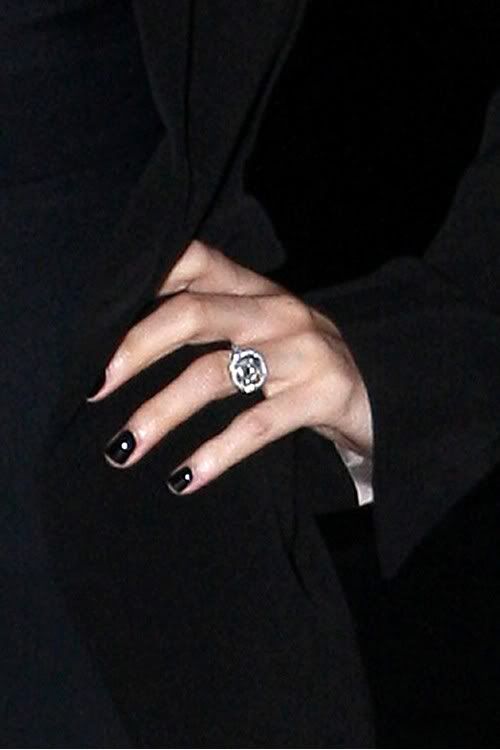 ---
It's Sparrow James Midnight Madden!
October 21st, 2009 under Good Charlotte. [ Comments: 1 ]
Nicole Richie and Joel Madden are showing off their 6 week old son, Sparrow James Midnight in
People magazine
this week that is out now. At first I used to think that their 21 month old daughter Harlow, was Joel's mini-me, but now she is looking more like Nicole and Sparrow looks just like a dad.
What a happy looking family! Amazing how far she has come since she started dating Joel!

---
Did Nicole Richie and Joel Madden get married?
October 16th, 2009 under Good Charlotte. [ Comments: 1 ]

(photo from WireImage)


Did Nicole Richie and Joel Madden finally get married? According to OK! the parents of two tied the knot on Wednesday in an intimate ceremony after getting a marriage license last week.
A source said: "Nicole has never been in a rush to get married to Joel. She's so happy with him and their little family that she didn't feel the need to change the way things were between them.
"But when Adam died, she freaked out. She realised life is fragile and short. She doesn't want to have any regrets at all, and she does want to be Joel's wife."
No word who was at the wedding (since their reps have yet to confirm the nuptials), but you have to think their two babies Harlow and Sparrow, her dad Lionel Richie and his twin brother Benji were all there. I will probably get this wrong, but I think these two will last. Amazing how much her life has changed for the better since being with him.

---
Harlow Madden is a big sis to a brother
September 9th, 2009 under Good Charlotte. [ Comments: 1 ]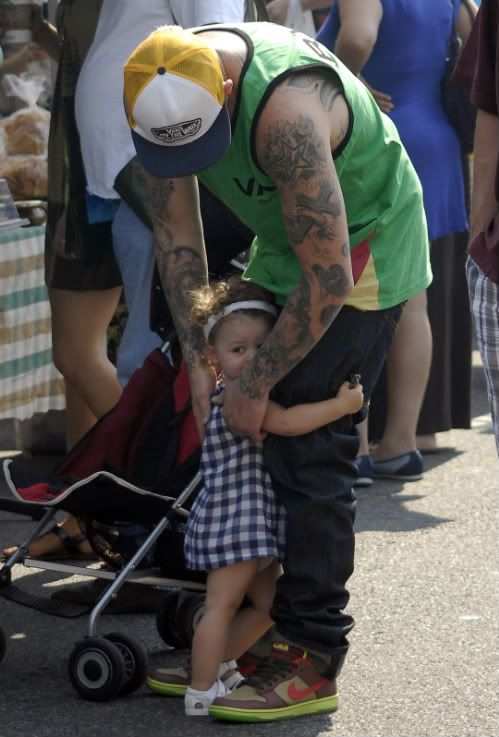 (photo from Fame Pictures)


Nicole Richie and Joel Madden announced on her website that she gave birth to a boy!
In the middle of night, the very early hours of September 9, 2009
Sparrow James Midnight Madden was born to Nicole Richie and Joel Madden.
He weighs 7lbs 14oz. Nicole, Joel, Harlow and Sparrow are all doing well. Thank you for all of your good wishes.
Poor kid to be named Sparrow, but I love his other James Midnight! So now that have a Harlow and Sparrow, what will be the next ow they are going to have?

---