Celine Dion tearfully postpones her European dates
April 29th, 2022 under Celine Dion. [ Comments: none ]
Celine Dion was supposed to begin her European tour in June, but she announced today in a heartfelt video that she has to postpone or cancel those dates. That is because she is still suffering from health issues and cannot give her 100% at a show.
The singer knows her fans deserve her all, and as soon as her body is free of spasms and her doctors tell her she can perform again, she will.
Hopefully, Dion's body will continue to improve, and she will be back on the road, making fans happy again soon.

---
This is Mandy Moore giving into Céline Dion trend
January 27th, 2022 under Celine Dion, Mandy Moore, This Is Us. [ Comments: none ]
If you are on TikTok, then you have seen someone go big to Céline Dion's It's All Coming Back to Me Now. I guess someone finally showed it to Mandy Moore, and she was like, I so have to do this. So the actress got her This Is Us co-star's Sterling K. Brown and Jon Huertas to help her out, and they did. They made the singer look like she is ready for a Vegas residency.
As I watched this, I was screaming, "you go, girl!" And she did!
I am so happy they let go and have some fun between breaks because this season is more depressing than years past. I was ugly crying throughout all of Tuesday's episode. But then again, I am PMSing and missing my parents.

---
Céline Dion cancels her tour due to medical reasons
January 16th, 2022 under Celine Dion. [ Comments: none ]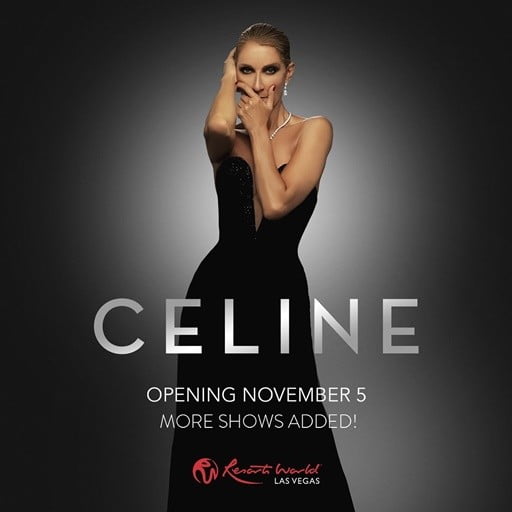 Céline Dion/Instagram
Céline Dion was supposed to go on tour in March, but she announced this weekend she is cancelling those dates due to recovering from a recent undisclosed health condition.
"I was really hoping that I'd be good to go by now, but I suppose I just have to be more patient and follow the regimen that my doctors are prescribing. There's a lot of organizing and preparation that goes into our shows, and so we have to make decisions today which will affect the plans two months down the road. I'll be so glad to get back to full health, as well as all of us getting past this pandemic, and I can't wait to be back on stage again. Meanwhile, I've been very touched by all the words of encouragement that everyone's been sending to me on social media. I feel your love and support and it means the world to me. –
Hopefully, she will be better soon because we all need her powerful voice to make her feel better. The same way our voices at her concerts make her feel better.

---
Céline Dion postpones her Vegas residency due to 'unforeseen medical symptoms'
October 19th, 2021 under Celine Dion. [ Comments: none ]
Céline Dion was going to be back on the stage in Las Vegas on November 5th, but today she announced that she is going to have to postpone her big return.
As Celine Dion has been preparing for the November 5th opening of her brand-new show in the beautiful, new Resorts World Theatre in Las Vegas, unforeseen medical symptoms have forced the singer to delay the opening and cancel the performances scheduled from November 5 to 20, 2021 and January 19 to February 5, 2022.

Celine has been experiencing severe and persistent muscle spasms which are preventing her from performing. Her medical team continues to evaluate and treat her. However, the symptoms she is experiencing are prohibiting her from participating in the ongoing rehearsals for the new show

"I'm heartbroken by this," said Celine. "My team and I have been working on our new show for the past eight months, and to not be able to open this November saddens me beyond words. My partners at Resorts World Las Vegas and AEG have been working around the clock to get this brand-new state-of-the-art theatre ready, and it's absolutely beautiful. I feel so bad that I'm letting them down, and I'm especially sorry for disappointing all the fans who've been making their plans to come to Las Vegas. Now, I have to focus on getting better… I want to get through this as soon as I can."
Hopefully, she will be better soon because everyone should experience her live.
When it comes to her World Tour, which is expected to begin on March 5, that is still going on as is. At least for now.

---
BWTF: Céline Dion being interviewed by the CBC
July 29th, 2021 under Before They Were Famous, Celine Dion. [ Comments: none ]
Before Céline Dion was an international superstar, she told CBC she dreamed of being one. She looks exactly the same now as she did when was 15 in that 1983 interview.

---