[ # ] Carrie Underwood is cheesy!
June 21st, 2019 under Carrie Underwood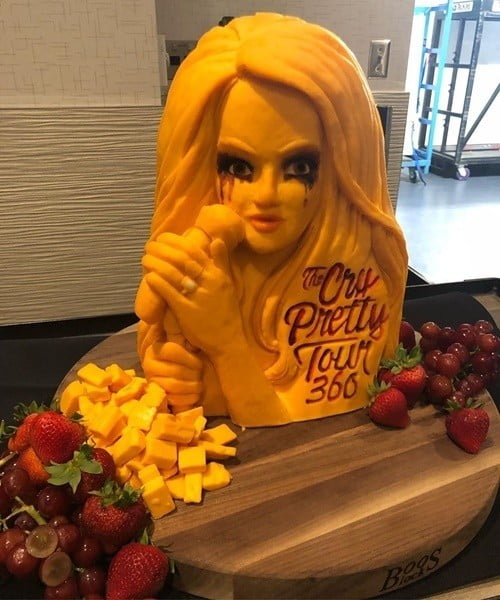 Carrie Underwood played the Fiserv Forum in Milwaukee, Wisconsin yesterday and they had a beautiful gift waiting for the singer in her dressing room. A bust of her made with 40lbs of cheese and it left her speechless.
If someone made me that as a present, then I would be crying ugly. I love cheese so much and that would be the best thing anyone could ever get me. The only problem is that I could not eat my own face. Therefore, I would keep it until it is old moldy. Which might not be a good thing.
Seriously, you got to love Wisconsin, don't you know. Because they carve things like this out of cheddar. While the rest of the country does ice, they do cheese! Now that is a talent!

---