[ # ] Carol's Second Act goes to the dogs!
December 4th, 2019 under Cedric Yarbrough, Patricia Heaton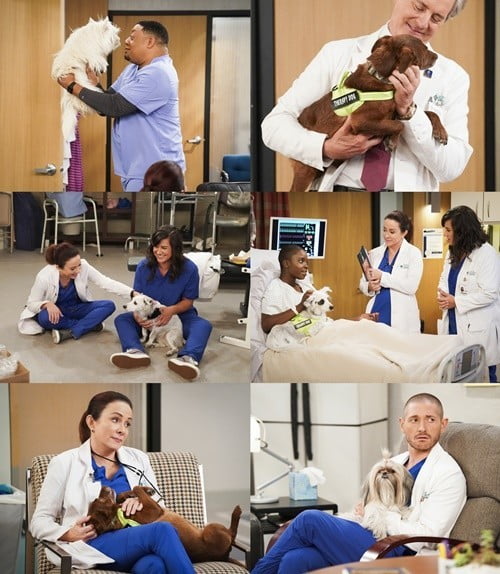 Tomorrow night at 9:30p, Carol's Second Act has a bunch of arfdorable guest stars. That is because the human hospital is allowing therapy dogs in to help take care of the sick patients.
It looks like Patricia Heaton, Jean-Luc Bilodeau, Sabrina Jalees, Lucas Neff, Cedric Yarbrough, and Kyle MacLachlan are having a lot of fun with their co-stars. Can you blame them, look at the sweet faces!
Back to the CBS sitcom, you should definitely check it out. It is my favorite new show of the year and gets better with each episode. And I am not saying that because they are getting taken over by dogs tomorrow. I really enjoy perky Heaton as compared to the grumpy one. Well, that and it makes me LOL every Thursday night. I will never understand why CBS didn't schedule it after Young Sheldon as compared to that unfunny sitcom. It is a much better fit with the Lorre show. However, that is a post on its own, and I don't want to get barking mad over it.

---