[ # ] Can you spot what Russell Brand forgot to do?
May 12th, 2010 under Russell Brand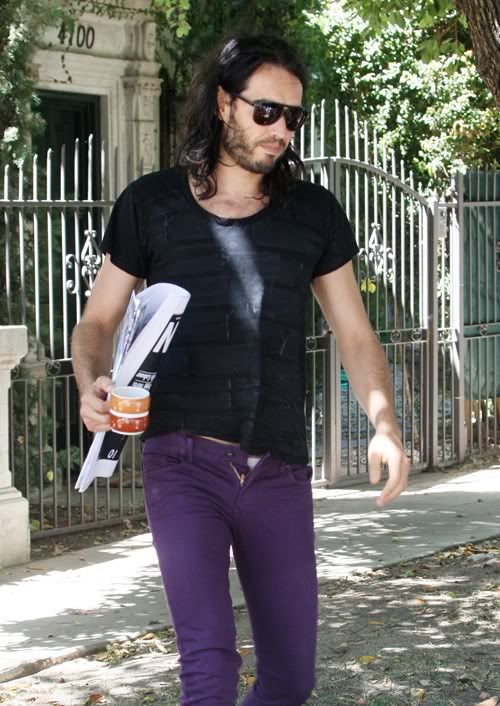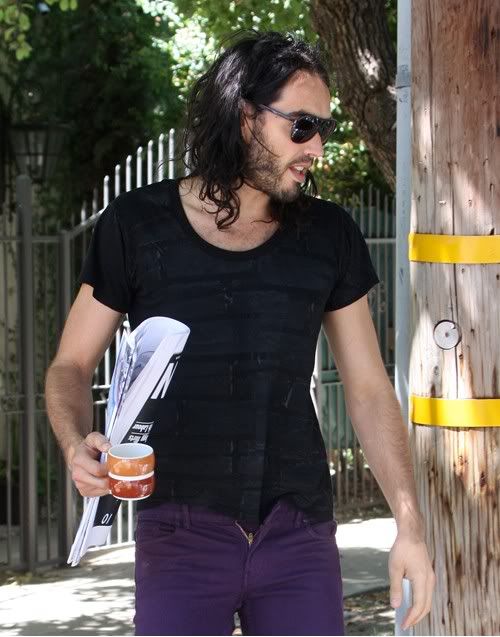 Fame Pictures
Russell Brand left his house, but looking at these pictures there was something he forgot to do before locked up his place…he forgot to button up his pants. I can understand not zipping up, but not closing the top button I don't get it. Maybe Katy Perry and him just had some awesome (oral) sex and he was in such a rush to get where he was going that he happier that his jeans were actually on than that his underwear was showing.
BTW I think that is funniest thing I have ever seen him do. How sad is that?

---