[ # ] Can you spot Jimmy Fallon?
February 24th, 2020 under Jimmy Fallon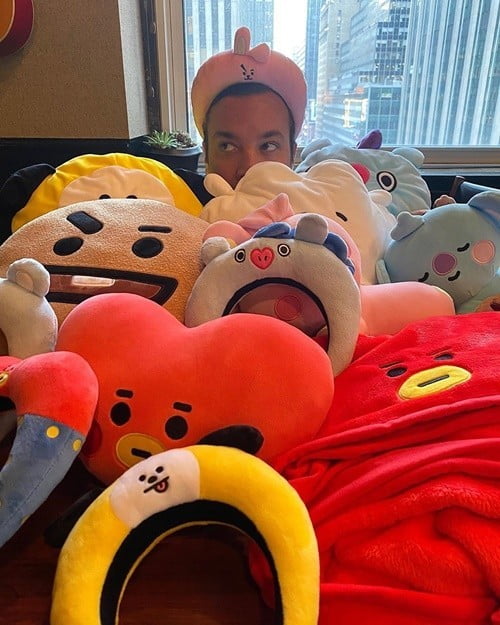 Jimmy Fallon shared a photo of himself buried under a lot of stuffed animals like Drew Barrymore in E.T. The Extra Terrestrial. However, I cannot find him. Out of all of the late night hosts, he is the most like a generic big soft toy that you want to hug. That is why he is blending in with everything else around him.
When it comes to the rest of the late night hosts. James Corden is the teddy bear. Stephen Colbert shines like the Glow Worm. If the Chucky doll was a real thing, it would be Jimmy Kimmel. Someone has to be the Ken, so why not Seth Meyers. Finally, Conan O'Brien is Raggedy Andy come to life.
---