[ # ] Bill & Ted's Death without his robe!
September 4th, 2019 under Keanu Reeves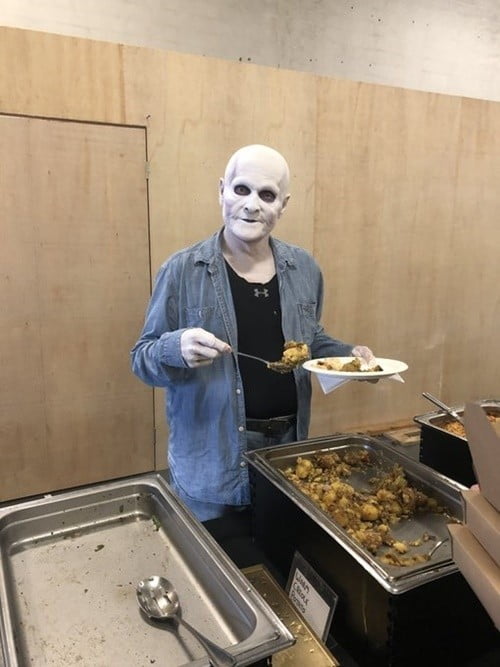 I finally had to admit that Bill & Ted's 3 is actually happening because they actually started filming Face the Music. Not only did they begin, they are already done. That is right, Grim Reaper swung his scythe on filming.
On that note, we have seen paparazzi photos of Alex Winter and Keanu Reeves as Bill and Ted again, but we have not seen what Death looks like. Yesterday, the movie's Gd, Ed Solomon, shared a photo of William Sadler in makeup. Just makeup and not costume because it was behind the scenes when he was getting some food. I guess even Death needs to eat.
Now, that I have seen Sadler back in action, I am even more excited for this much-anticipated sequel. I just wish we did not have until August 20th to see it. That and I wish I could get Poison's Every Rose Has Thorn out of my head. If you do not get that, then you are not a true Bill & Ted's fan.

---