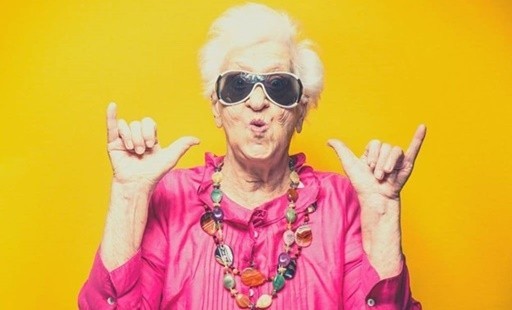 Gaming is one of the top entertainments for children, teenagers, young adults, and middle-aged adults. What you may not know is gaming is also popular among seniors. People between the ages of 60 and 65 enjoy playing games solo and with other players. It is unfortunate when game developers do not take seniors into account during the development stage. With this said, some genres are more popular than others among elderly players. One thing is for sure, you never get too old to play games. A list of the best games for senior citizens is provided in the article below.
Boggle
Surely, you are familiar with the game called Boggle. The interface is extremely user-friendly, making it ideal for seniors. The simple interface requires little physical effort and a whole lot of mental effort. This is why seniors are drawn to the game.
The winner is the senior player with the most points. Contrary to belief, winning is never as easy as it seems, especially when your competitors are superior spellers. Seniors have reported never winning, but continue to play. Why is this the case? When you think about it, Boggle is about much more than just winning. It is also about mingling, conversing, laughing, and spending time with others.
Solitaire
Solitaire is another popular senior game. The main reason seniors like playing Solitaire is that it does not require opponents. Another reason is a simple user interface, which requires little to no skills. With a bit of time and a flat platform, seniors can play Solitaire until their heart is content.
Solitaire does not require much physical effort. However, it does require some mental effort. Each move must be completed in the utmost meticulous way unless you want to restart from scratch.
There is never a guarantee you will win when playing Solitaire. It is like any other game, the odds are against the player. The main goal is to complete all four foundations, starting with the king and going all the way down to the deuce. Continue turning over the cards from the deck until there are none left. If there are unused cards left that cannot be placed in one of the foundations, you lose.
Bingo
Bingo just happens to be one of the most popular senior games. Seniors play Bingo at county fairs, community centers, and at their friends' homes. Most towns, municipalities, cities, and villages have at least one Bingo Hall. Here, players of all ages, including seniors gather to put their skills to the test.
Most Bing Halls are set up to fund local charities. For example, the small town of Hazard in the State of Kentucky has a Bingo Hall specifically for local volunteer fire departments. So, when you play at the Hazard Bing Hall, you are contributing to your local volunteer fire departments. Humane societies also raise money by hosting Bingo events.
Bingo is another game that requires little to no physical effort. However, seniors must be on their toes to ensure each number called is marked off their cards. Most seniors tend to play with multiple Bingo cards to increase their odds of winning.
Slots
Slots is an extremely popular senior game. In fact, is probably one of the most popular games among elderly players. Slot machines are set up in brick-and-mortar casinos. Seniors travel to the casinos to invest money in their favorite game in hopes of winning the jackpot.
Thanks to modern technology, seniors can now play slots from home. Mobile slots can be accessed from a tablet, smartphone, desktop computer, and iPad. Gaming platforms are dime a dozen on the World Wide Web. However, not all of these gaming platforms are created equal, which is where in-depth research comes into play. Take the time to check out Kansino Review and other online casino reviews.
Slots require minimal physical and mental effort. A modern slot machine is integrated with reels that are operated by a lever or button. Each reel has a unique symbol like fruit, numbers, diamonds, horseshoes, hearts, gemstones, dice, playing card suits, money, and playing cards.
Summary
When seniors play games, they are taking their minds off their problems. In the meantime, they are exercising their brains and fighting dementia. With so many options to choose from, there is a game for every senior citizen.

---