[ # ] Ava Jackman nose her dad is head and shoulders above the other ones!
March 3rd, 2010 under Hugh Jackman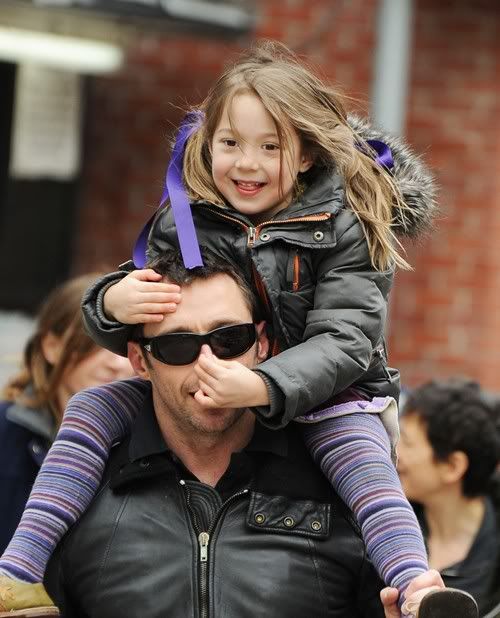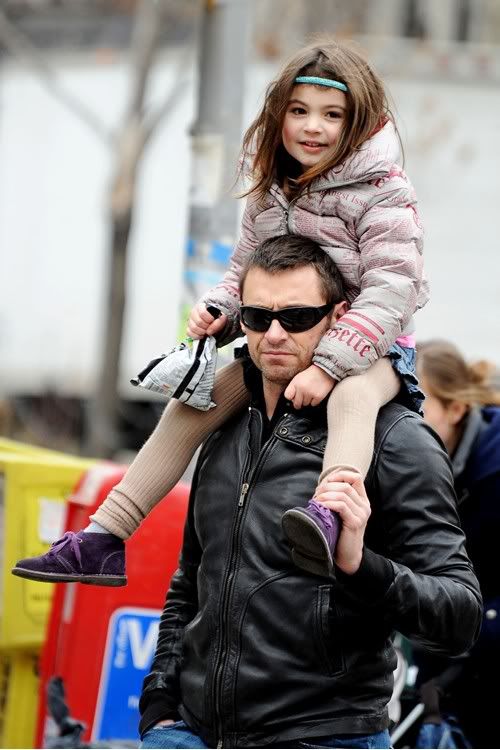 Pacific Coast News Online
We all know that Hugh Jackman is a ladies man, but in these pictures we can see he is also a man of the little ladies. While playing with awwwdorable little girl Ava, he also gave her friends piggy back rides and as you can see they were totally enjoying it. I wish I was one of Ava's friends just so I could ride Hugh like that…you know what I mean?
BTW how cute are those pictures of Ava pinching her daddy's nose like that?

---