[ # ] Are you ready for Pringles® Turducken Friendsgiving Feast?
November 7th, 2019 under Fast Food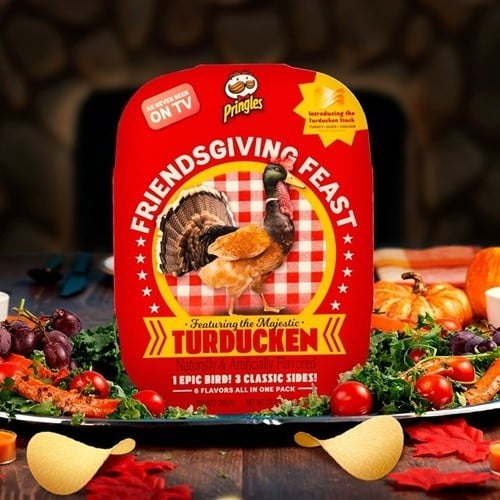 You never know what flavored potato chips they are going to come up with these days. Well, Pringles might have one the most original chip so far and it is Pringles® Turducken Friendsgiving Feast.
What should we expect from it? It has six unique flavors that are perfect for Turkey Day. The flavors are Turkey (obviously), duck, chicken, stuffing, cranberry sauce and pumpkin pie.
Part of me thinks that sounds absolutely disgusting, the other part of me wants it now. Who knew you could have Thanksgiving in a can, but it turns out you can. All the good things about the holiday. Especially because it means no family fighting or cooking. I am all in!
---