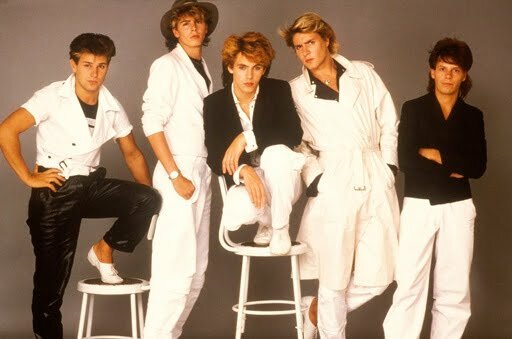 Last week, the Rock and Roll Hall of Fame announced that Duran Duran is finally going to be added to their list of legendary Rockers. So that made Duranies wonder if Andy Taylor, who left the band in 1986, would be joining them at the induction in November.
"For one night only (& what a night it will be)," the guitarist wrote. "I had a brief chat with SLB the other day, everyone is genuinely thrilled & excited about this. Blown away with the fan vote, particularly when you consider the company. So – see you all on November 5th, fireworks night, (we got the bangers) boom boom – Thank you so much, feel like a naughty kid again."
I have never seen all five of the original members, Andy, Simon Le Bon, Nick Rhodes, Roger Taylor, and John Taylor, perform together, so I think I am going to have to go just to see it. But then again, maybe D2 will do like The Police and decide to do a reunion tour after reuniting at the HOF. Although, it didn't work for Journey with Steve Perry.
I am not a huge fan of the Hall of Fame. However, I respect the fact that it reunites bands that broke for the occasion. It makes fans, like me, very happy. And it is all about me!

---