[ # ] Amy Winehouse wants to adopt?
April 20th, 2009 under Amy Winehouse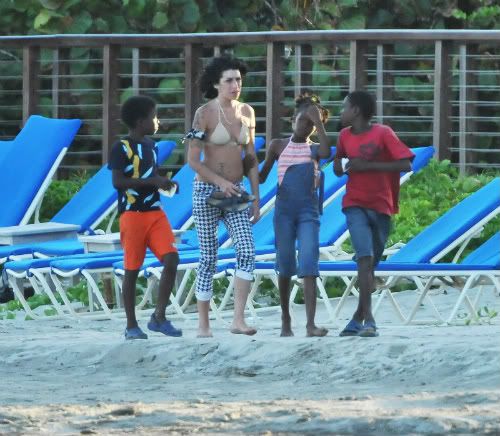 OK!
says a source told them that Amy Winehouse wants to adopt a baby from St Lucia.
A source said: "Amy is seriously thinking about adopting. But she is aware it's going to be incredibly difficult with her background.

"She has always wanted to be a mother. She loves St. Lucia and would move there for good in order to adopt."
But before we all freak out, her rep cleared up what Amy meant…at least I hope that is what he was saying.
Amy's spokesman revealed: "Amy was talking about adopting in the context of looking after children on the island, perhaps through some kind of music and education-based project."
Could you imagine her adopting? I can't, I can't even picture her having kids the natural way.
---