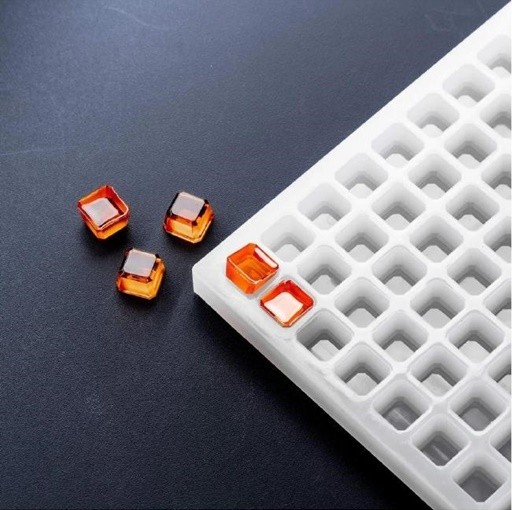 For the average cannabis consumer, it might seem unbelievable how many hemp-derived cannabinoids are on the market these days. Since Congress passed the Farm Bill in 2018 and legalized hemp (and its derivatives), we now have access to CBD, delta 8, delta 9 THC, THCO, delta 10, and so much more! The cannabis economy is booming, and consumers are reaping all benefits. Some of the most exciting cannabinoids are, without a doubt, delta 8 THC and all-natural delta 9 — especially legal delta 9 gummies. But with these new hemp-derived highs come questions. People want to know, for example, are delta 9 gummies stronger than delta 8?
And we're curious to learn too. So grab some gummies, and let's explore some of hemp's finest cannabinoids!
What's the Difference Between Delta 9 Gummies and Delta 8?
It's a fantastic time to be alive! If you've been asleep or living under a rock for the past five or so years, you probably have some questions about the cannabis world. Beyond simply wondering which cannabinoid is more potent, you're most likely asking yourself how these cannabinoids became legal in the first place. After all, we now have multiple psychoactive cannabinoids that consumers can buy anywhere.
Delta 9 gummies and delta 8 are hemp-derived cannabinoids, both of which were legalized in 2018 by the Farm Bill. Both are also very similar. They offer users euphoric highs and numerous wellness benefits that make each a versatile compound. Delta 8 and delta 9 products are some of the most popular there has ever been. As gummies, they give consumers new and old alike an opportunity to enjoy them in a simple, easy-to-try form.
What Are the Benefits of Delta 9 Gummies and Delta 8?
As many know, THC products have been used to heal for years, helping people across the world with many ailments. Today, a growing body of research, backed by numerous user reports, shows that delta 9 gummies and delta 8 have similar wellness benefits. While consumers prefer delta 9 gummies and delta 8 for their euphoric high, people have begun to discover their wellness properties too.
For example, we know now that both cannabinoids may help users with the following ailments:
Insomnia
Stress
Anxiety
Pain
Inflammation
Nausea
Appetite issues
Depending on the user's needs, one cannabinoid may be better. And in some circumstances, it may be beneficial to blend them with other compounds like CBD, CBG, HHC, or THCO. But which is stronger, delta 9 gummies or delta 8?
Delta 9 Gummies vs. Delta 8: Which Is Stronger?
Delta 8 is a hot cannabinoid, one of the most popular of the past year. When Congress first passed the Farm Bill, delta 8 was the first compound with a buzz to hit the legal market — and people loved it. Available in gummies, vapes, oils, and more, it rocketed to the top of the charts in terms of popularity. But as manufacturers began to experiment with other compounds, they discovered that other products could be successful on the market, and the work they did revolutionize hemp. One of those compounds was delta 9, or, more specifically, delta 9 gummies.
But which is stronger, delta 9 gummies or delta 8?
As you may have guessed, delta 9 gummies win this one. Delta 9 is typically the baseline from which all other cannabinoids are measured. In this case, delta 8 is 50% less potent than delta 9 or half as powerful. To give you a better idea of how the two compare, take a look at the following list, which ranks a few of the top cannabinoids:
Delta 9 is our BASELINE
Delta 8 is 50% LESS POTENT
HHC is 20% LESS POTENT
THCO is 3X MORE POTENT
Delta 9 THCH is 25X MORE POTENT
THCP is 33X MORE POTENT
As delta 9 gummies are stronger than delta 8, the benefits they offer users are more powerful. So, even though both compounds provide similar benefits, users will find them to be more intense, stronger, and bolder when using delta 9 products.
Delta 9 Gummies vs. Delta 8: Final Takeaway
Although delta 9 gummies are stronger than delta 8, consumers shouldn't confuse them for being better than delta 8. We live in a fantastic time where people can go to great retailers like Diamond CBD and buy any cannabinoid they want. For some, that might mean something more subtle, like delta 8. For others, the opportunity to purchase legal cannabinoids means wanting something stronger. We're lucky to have so many options these days.

---