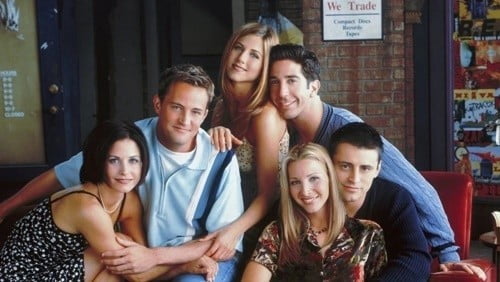 Friends is now 25 years old. That's right, folks, the iconic sitcom has been around for a quarter of a century! During its 10-season run, Friends was among the world's most popular shows and a full-on pop culture phenom. If anything, the popularity of the series has increased since it ended in 2004.
Proof of that has come from Netflix, which is reportedly paying $100 million to keep Friends on its platform through 2020. You read it right, $100 million for a series that ended 15 years ago! Many fans have moved on, but when their watching other shows, checking online to claim the Sugarhouse casino offer, or talking on social media, their thoughts are never far away from the gang at Central Perk.
As fans pine for a Friends reunion special, we decided to celebrate the 25th anniversary of the show by ranking the best characters. Yes, we get it, everyone has their favorite Friend and you will almost certainly disagree with our picks, but here goes.
6. Rachel
Sure, let's start with a very controversial choice. Alongside Ross, Rachel was arguably the underpinning of the show, especially in the first three seasons. In terms of dramatic interest, Jennifer Aniston's character scores highly. However, she is only moderately likeable if we really think about it and was certainly surpassed in terms of fun. Yes, Rachel has many laugh-out-loud moments, but she was possibly the least consistently funny of the Friends main cast.
5. Joey
Probably another controversially low ranking. Joey was often hilariously funny, although his nice-but-dim persona could also occasionally slip into being plain annoying. For every wonderful "stupid" moment from Joey, there is a moment where you just can't believe his foolish nature. Many fans were also stunned by the decision to make Joey have a relationship with Rachel. This was a flaw on the part of the writers, which wasted Matt Le Blanc's character in the final three seasons by making him a whiny and pining stalker of Rachel.
4. Monica
Monica's ridiculousness was almost solely centered on her compulsive nature. Sometimes it would work and be very funny, while other times Monica's purpose on Friends seemed to be "the annoying one". While Courtney Cox' Monica was not the funniest Friend, she was the most loyal and perhaps the one to go through the most interesting arc through the series, including the growth as she struggled to become a mother.
3. Ross
If this was a list of which Friend found themselves in the funniest situations, Ross would probably win. At his best, Ross was hilarious and arguably the best Friend for pure comedic moments. However, he was never effortless funny like the other characters and Ross' moments usually came at his own expense. Ross also loses out because through the series he made numerous questionable decisions that make us doubt his status as a nice guy.
2. Phoebe
Phoebe is something of the Friends all-rounder. She is likeable, had meaty dramatic storylines, and was very funny. Add to that mix her quirkiness and you were left with the most unique character on the show. Indeed, Phoebe would probably be number one on this list if she was not left on the sidelines in so many episodes. After creating a unique character, the Friends writers often did not know what to do with her.
1. Chandler
And the title of best Friends main cast character goes to Chandler. Let's start with funny; it is widely accepted Matthew Perry's character is the funniest on the show. Heck, even the name Chandler Bing is low-key hilarious. Simply put, Chandler was the king of witty banter and one-liners. So many times, he served as the provider of the punchline in a scene. As Friends matured, he even because dramatically significant, including the development of his often-touching romance with Monica.

---