[ # ] When did Joe Jonas become a bike messenger?
April 12th, 2012 under Disney Kids, Jonas Brothers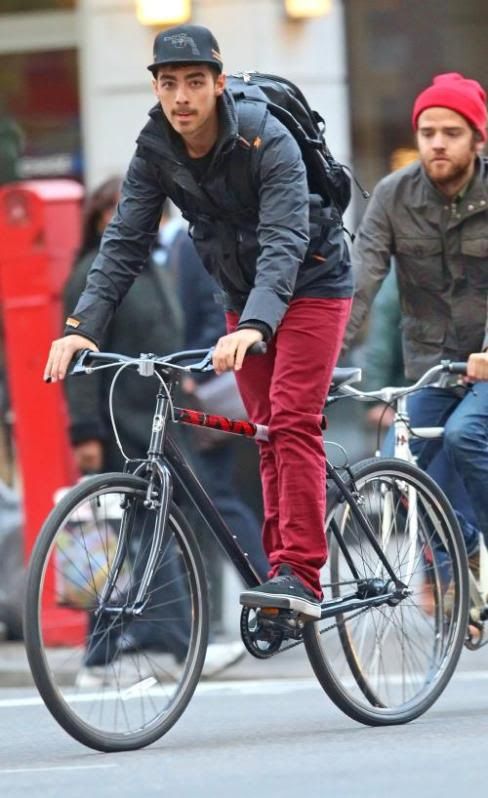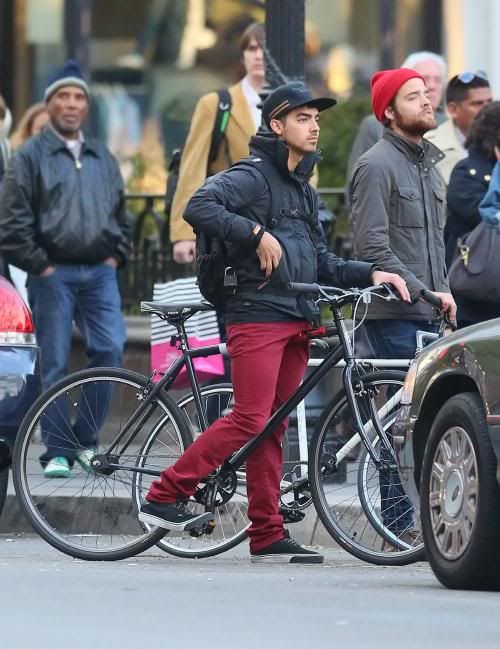 Fame Flynet Pictures
Have the Jonas Brothers hit really hard times? So much so that Joe Jonas has taken a job as a bike messenger in NYC? Probably not, but that is what I thought when I saw that picture of him riding bicycle around the Big Apple? On that note doesn't it looks like his apples are hurting in that second picture. I am a girl and even I felt his pain.
---