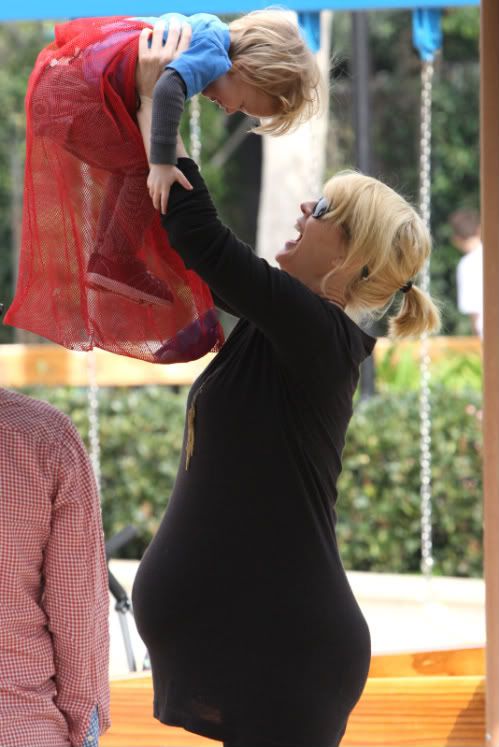 (photo from Fame Pictures)
Jenna Elfman
is a mom again. The star of CBS's Accidentally on Purpose just Tweeted "Our new baby boy Easton Quinn Monroe Elfman was born March 2nd at 7:53am. He's an impressive sleeper (thank god!) & I'm his biggest fan." Easton is her second son with Bodhi Elfman, he joins 2 year old Story Elias. Good for Jenna for breaking the news to her fans on Twitter!
Easton is not the only baby born this week, according to
Life & Style
Joey Lawrence and his wife, Chandi Yawn-Nelson welcome their second daughter, Liberty Grace yesterday. Although there were some complications during the pregnancy, thankfully little Grace is healthy!
And there is one more baby that joined Grace and Easton, Eric Dane and Rebecca Gayheart became the proud parents of a McDaughter on Wednesday according to
TV Guide
.
That's it for now…I think!
---