[ # ] When did Antonio Banderas turn into Mel Gibson?
February 24th, 2010 under Antonio Banderas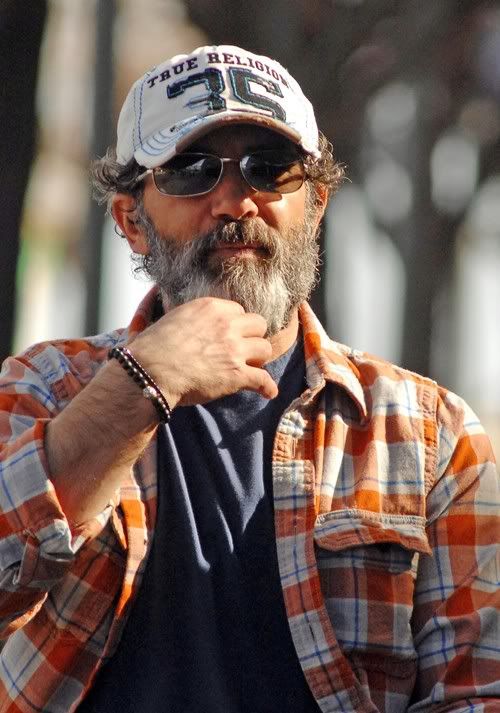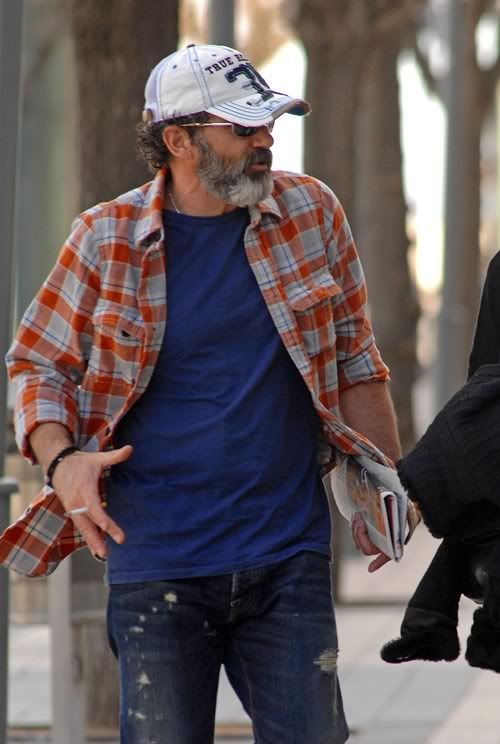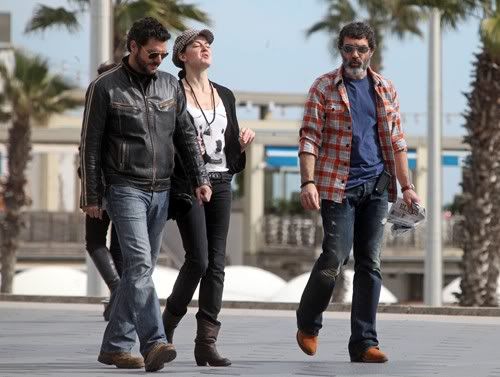 Bauer-Griffin Online
Antonio Banderas was seen with a new look, a beard thicker than Mo'Nique's leg hair…at least I assume it is. Unlike other recent Hollywood actors who have been growing out their facial hair like George Clooney, Milo Ventimiglia, Eli Roth and Jon Hamm, the beard is not because he is not in front of the camera and doesn't have to shave but for his new movie Knockout. After seeing Melanie Griffith's husband with that beard, I have KOed that movie from my future viewing because if that thing is scaring me in those little pictures imagine how huge and thick and terrifying it will look on the big screen when it is several feet tall and wide.
---