Hot Links!
February 28th, 2021 under Hot Links!. [ Comments: none ]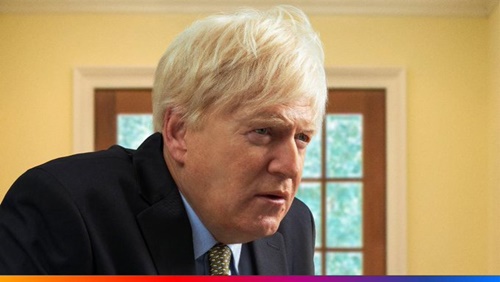 Guess who is playing Boris Johnson? – Celebitchy

Chippendale's has a dark secret – Grunge

Who won the Golden Globes? – Screen Rant

The Zoom fails at the Golden Globes – The Cut

Horrible actress Maddie Ziegler in a bikini – DS

We all want and need this carpool dummy – Dlisted

---
Emmanuel Acho is the temporary Chris Harrison
February 27th, 2021 under The Bachelor. [ Comments: none ]

A few weeks ago, Chris Harrison announced that he was taking a break from The Bachelor due to insensitive comments he made and that he would not be hosting the After the Final Rose special. Today, ABC announced that Emmanuel Acho will be filling his shoes for the special episode.

"I've accepted the Rose and am honored to be hosting the @bachelorabc After the Final Rose this year," Acho wrote. "It's been a pivotal season, and this episode will hopefully be one of the most storied shows in TV history. Empathy is needed and change is coming. Share the news! I'll see y'all then! 🌹 ❤️"

If you are like me and don't know who he is. He wrote the book Uncomfortable Conversations with a Black Man that answers the racial questions you've been too afraid to ask. He also played for the NFL for four years, and he hosts Speak for Yourself on Fox Sports 1.

Personally, I wish they gave the job to Wells Adams. But then again, I don't watch The Bachelor.

---
Nick Jonas is sexier when he takes it off
February 27th, 2021 under Jonas Brothers, Saturday Night Live. [ Comments: none ]

Nick Jonas is hosting and performing on Saturday Night Live tonight. To promote his appearance, he did the silhouette challenge.

I never knew how sexy he was until he took off his shirt while being lit by a red light. Forget what The Police said; he needs to put on the red light.

---
Lady Gaga's dogs were returned safely
February 27th, 2021 under Lady Gaga. [ Comments: none ]

On Wednesday night, Lady Gaga's dogwalker was shot and two of her three dogs were dognapped. The singer offered a $500,000 reward for the safe return of Gustav and Koji. The reward helped because they were returned safely to a police station in Los Angeles yesterday by an unknown woman.

"I don't want to get into any discussions about her or where the dogs were actually located," Capt. Jonathan Tippet, who leads the Los Angeles Police Department's Robbery-Homicide Division, told The Los Angeles Times. "We're providing very little information on this because this is an ongoing investigation and because we are also concerned about her safety."

The woman is not believed to be a suspect in the shooting and dognapping, nor do they believe that she knows who did the crime.

Thankfully, this story has a happy ending.

---
Lady Gaga asks for her dogs back
February 26th, 2021 under Lady Gaga. [ Comments: none ]

On Wednesday night, Lady Gags's friend and dogwalker was shot, and two of her three French Bulldogs were dognapped. Today, the singer is asking for the safe return of her pups.

"My beloved dogs Koji and Gustav were taken in Hollywood two nights ago. My heart is sick and I am praying my family will be whole again with an act of kindness. I will pay $500,000 for their safe return. Email [email protected] to contact us. Or, if you bought or found them unknowingly, the reward is the same," Gaga wrote. "I continue to love you Ryan Fischer, you risked your life to fight for our family. You're forever a hero."

Fischer's family told TMZ, "Ryan is receiving extraordinary care in the hospital right now and his doctors expect him to make a full recovery. We cannot possibly say enough to thank all of the first responders, nurses and doctors who have worked so tirelessly to care for Ryan."

Hopefully, he will continue to recover, and she will get her dogs back alive and well.

---