Guess who is cocky?
July 31st, 2012 under Guess who?. [ Comments: none ]

Want to see who has a cocky belt buckle above his bone then click here!

---
The Big C is terminal
July 31st, 2012 under Showtime. [ Comments: none ]

Yesterday at Showtime's summer press day David Nevins, President of Entertainment, had some good news and some bad news for us about The Big C. The good news is that The Big C was picked up for a fourth season, the bad news is it will be the show's final one and it's shortened to 4 1-hour installments. Since the decision is very recent, creatively they are still working out the details like who will be back and who will not be returning to say goodbye. Nevis did say that they are planning on shaking up the format, but he expects that most everyone will be back.
Other news that came out of the session is that Weeds will light its final joint on September 16th, and Homeland and Dexter will be back two weeks later on the 30th. Later on during the panel, Nevins said that even though it was announced that these are the last two seasons for the serial killer show, anything can happen and it can go on past its reported end date. Inside Comedy is also coming back for a 10 episode second season and this time David Steinberg will be talking to great comedians like Ben Stiller, Tina Fey, Judd Apatow, Carol Burnett, Will Ferrell, Jim Carrey, and Albert Brooks. Another show that was mentioned was the Golden Globe winning Episodes and as of yesterday it has not been picked up for another season, but Nevins says that he expects to be back for another one. The big news that had everyone got excited about is the upcoming series Masters of Sex. Nevins described it as, "Masters of Sex stars Michael Sheen and Lizzy Caplan as human sexuality pioneers William Masters and Virginia Johnson. The series examines their fascinating relationship and follows their pop culture trajectory from a St. Louis teaching hospital to Johnny Carson's couch and the cover of Time magazine." After he got us aroused by the content, he showed a very titillating trailer that definitely peeked out interest. Then later on in a press circle he said that the series will have equal parts nudity for men and women. He also said that people were turned down for roles if they had a no-nudity clause because of the subject of the show which is human sexuality.
And on that note, I had to ask him about my favorite show on Showtime, Gigolos and what the future is for the reality show about male prostitutes in Vegas. He said, "Gigolos continues. I don't know what the future holds, but it is amusing while it is here."
So I guess you can say it always showtime on Showtime.

---
James Bond is back from the dead in Skyfall!
July 31st, 2012 under James Bond. [ Comments: none ]

I have to admit that when I saw the teaser trailer for Skyfall, I thought the latest Bond film looked like crap. But now that I have seen the full trailer for the newest 007 film, I can't wait to watch it when it comes out on November 9th. Seriously doesn't it look like the Bond franchise is back from the dead just like James Bond himself?

---
The Many Faces of Jeremy Renner!
July 31st, 2012 under Jeremy Renner, The Many Faces of. [ Comments: none ]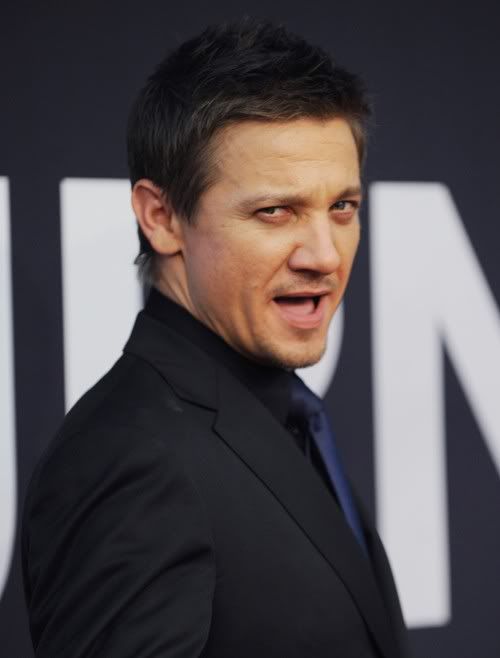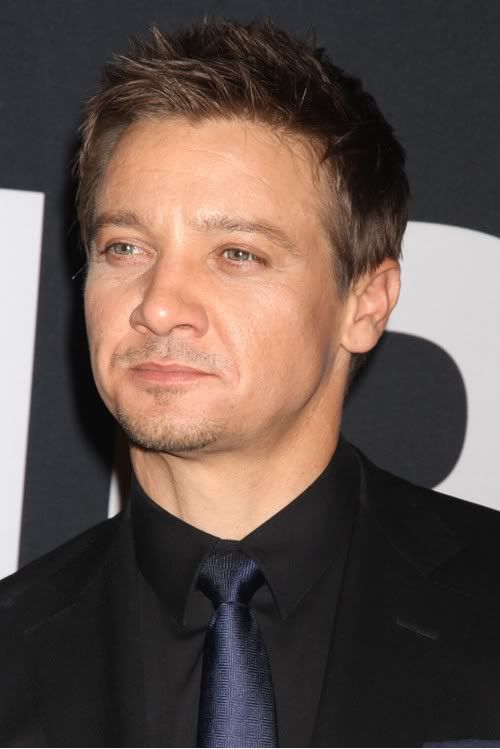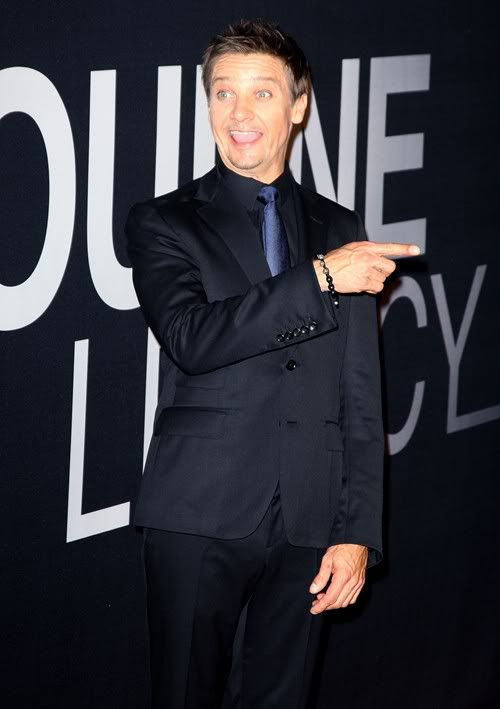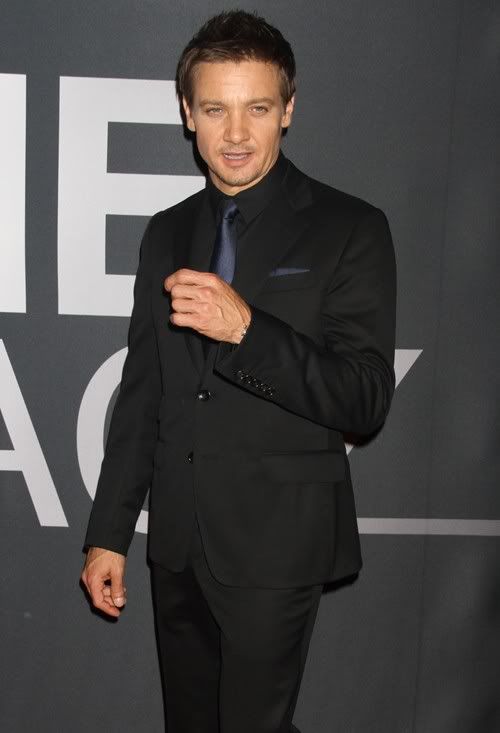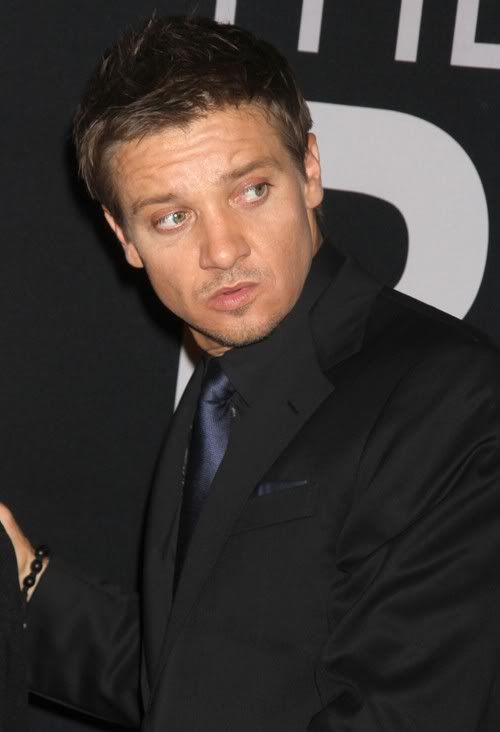 Fame Flynet
Jeremy Renner was working the red carpet for his new movie Bourne Legacy and I think from these pictures it is obvious why he took over Bourne's legacy. The Oscar nominated actor's face is like a chameleon because he can shape to do whatever he wants it to do. And how many actors can still do that? You know as in how many of them have not gotten Botox?

---
Aren't you psyched to see Timothy Omundson's sexy legs!
July 31st, 2012 under Psych, Timothy Omundson, USA Network. [ Comments: none ]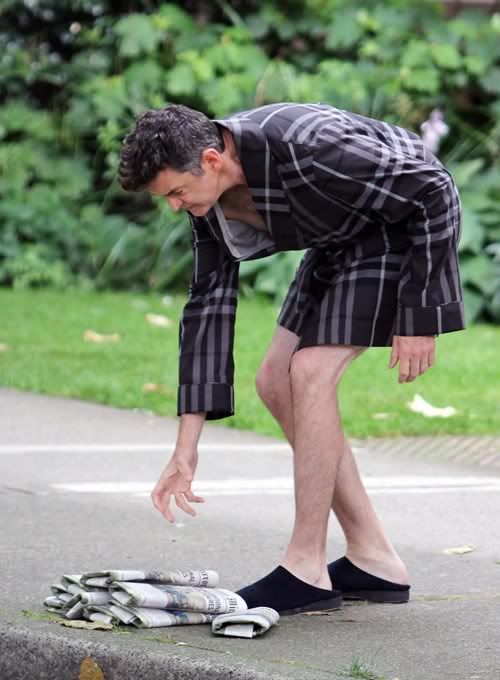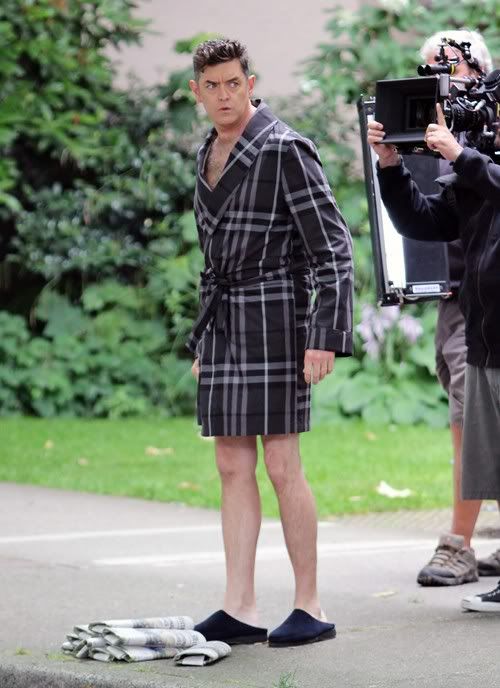 Fame Flynet
In almost every episode of Psych, Timothy Omundson is seen wearing a suit and a tie. Well in upcoming episode we are going to see him in just a bathrobe and slippers and I'd like to say it is a side of him I want to see more often. Seriously how sexy are gams? I think the USA shows needs to do an episode where he is a bike cop, you know because they wear shorts! Who knew Carlton Lassiter was such a lass!

---