Matt Dillon arrested
December 31st, 2008 under Arrested. [ Comments:

4

]

(photo from WireImage)


Matt Dillon was arrested in Vermont for speeding according to WCAX.
State Police stopped Matt Dillon, who was traveling 106 miles per hour on Interstate 91 in Newbury. He is due in court next month to answer to a charge of excessive speed.
Poor Matt, what a sad reason to be arrested. Well on a positive note he gets another ski trip next month.
UPDATE: E! posted the mug shot


---
The Dead Like Me movie trailer!
December 31st, 2008 under Showtime. [ Comments:

2

]

Dead Like Me was a brilliant show that Showtime sent to the Grim Reaper way too early. So I was happy to hear that they decided to do a movie, so us die hard fans could get our fix!!! And before the old year closes out, ONTD posted the trailer for the movie!!! Seriously how amazing does Dead Like Me: Life After Death and Callum Blue look!!! Plus I love how George's sister finds out she is still alive, well dead but walking among the living making them dead!!!
Dead Like Me: Life After Death comes alive on February 17th!!!

---
Hot Links!
December 30th, 2008 under Hot Links!. [ Comments:

none

]
Who looks better from behind? –
Splash
Who got fired from an ABC show? –
Dlisted
Katherine Heigl actually made it to a year –
WIMB
Prince Harry shirtless is a very good thing –
Celebitchy
What is Britney Spears' New Year's resolution? –
ICYDK
Which Rock legend is going through a mid-life crisis? –
Scandalist

---
Jennifer Garner is still pregnant!!!
December 30th, 2008 under Ben Affleck, Jennifer Garner. [ Comments:

1

]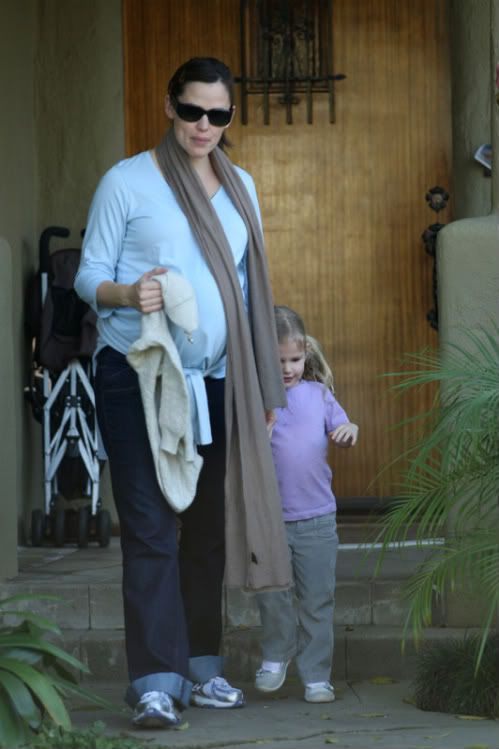 Is it just me or does it seem like Jennifer Garner has been pregnant forever? I really thought we would see her baby before the New Year's baby, but guess not.
BTW when did Violet get so big?

---
United States of Tara is coming January 18th!
December 30th, 2008 under Showtime. [ Comments:

1

]

On January 18th Showtime premieres the first episode of the last season of The L Word, and it also launches a new show called United States of Tara that I think will be around for a long time! Oscar winner Diablo Cody created this show about a wife and mother of two teens who suffers from dissociative identity (formerly multiple personality) disorder. Toni Collette is so excellent in the role of Tara and plays each personality (including a man) which such distinction that I think this show will earn her and Diablo Cody Emmy noms…if not wins. John Corbett who plays her husband should also get his tux ready because not only should he win the award…ladies he will win out hearts because he plays her husband with such compassion and understanding we all would like to be married to a man like that! After watching the first 4 episodes of the show, I think this will take over from Mad Men as the show all the Award shows and critics will be talking about!!!

---