[ # ] Which headless man needs to keep his shirt on?
June 30th, 2010 under Fall Out Boy/ Ashlee Simpson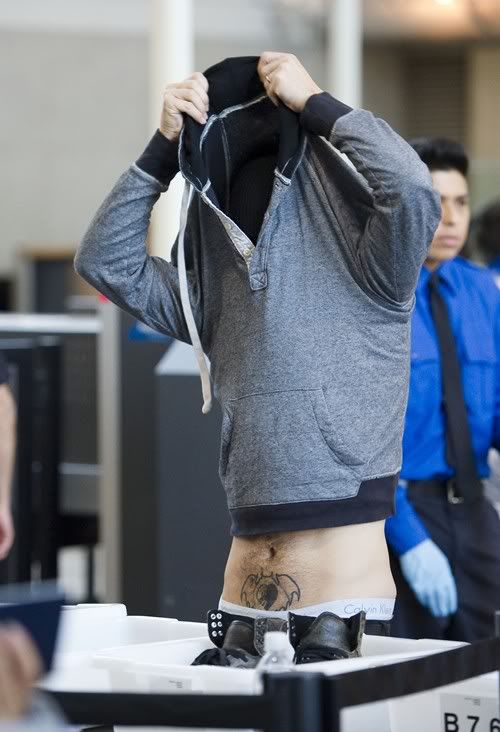 Want to see whose head is under that hoodie then
Bauer-Griffin Online
Actually scratch that now that we have seen Pete Wentz's face, maybe he needs to keep his shirt up like that. You know what he doesn't have bad abs, it just all of that hair and the reverse tramp stamp that are a turnoff to me.

---