[ # ] Sacha Baron Cohen is going down!
June 15th, 2011 under Sacha Baron Cohen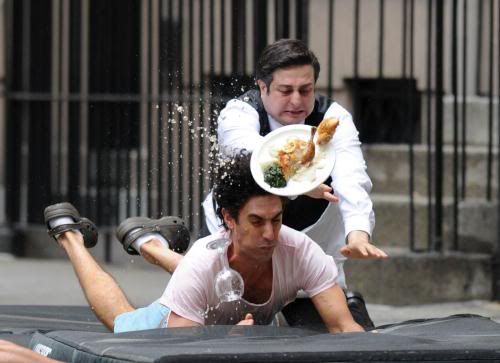 Fame Pictures
Many people have wanted to see Sacha Baron Cohen go down face first and eat some dirt and now thanks to his latest movie The Dictator we will. Sadly they put some padding down, so he didn't really get hurt.
Will I see his new movie? Nope because you know the expression "fool you once shame on you, fool you twice shame on me?" well that is I fell after seeing Borat and Bruno. Now images from Bruno that I thought I finally got out of my head are back. If you saw the movie, you know which one is really going around and around and around in my head.

---