[ # ] Pat Sajak undergoes emergency surgery
November 9th, 2019 under Wheel of Fortune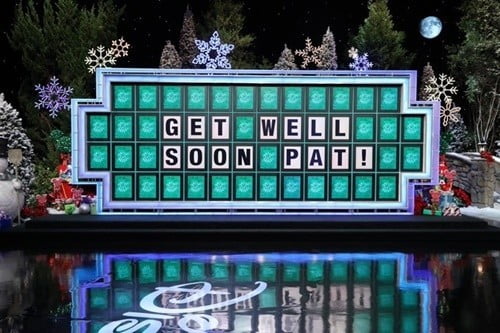 Wheel of Fortune did something unusual on Thursday and cancelled a taping of the game show because "Pat Sajak underwent successful emergency surgery to correct a blocked intestine." The game show says, "He is resting comfortably and looking forward to getting back to work."
Since the show must go on, it did so with Vanna White as the host. No word if she had to do double duty and turn the letters too. Which would be quite entertaining if that was the case. However, I doubt that they would do that to her.
I don't know about you, but I cannot wait to see her episodes. If I were Sajak, I would be nervous because I betcha she is going to do a great job.
BTW would it be wrong to say that Sajak is so full of sh!t and that is why he had the surgery? It is something I think he would appreciate with his sense of humor. Get well soon, Pat.

---