[ # ] Mickey Rourke is that you?
June 25th, 2010 under Mickey Rourke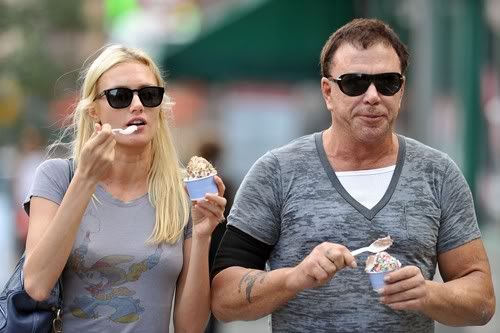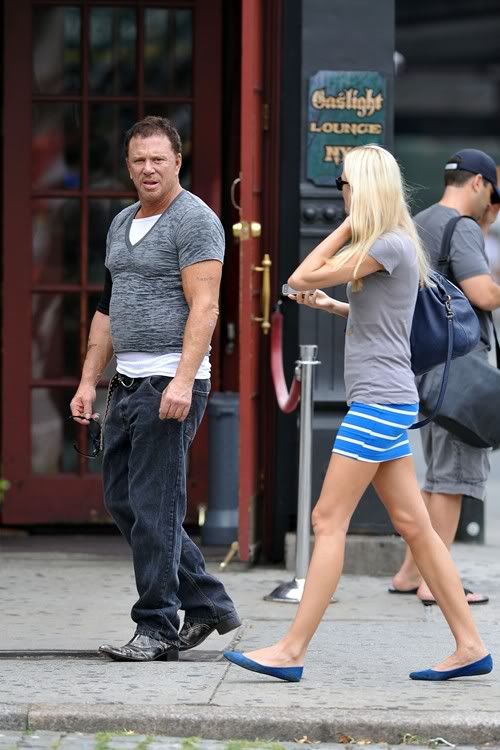 Bauer-Griffin Online
Mickey Rourke is missing something…his hair. The 57 year old Oscar nominee has had long hair as long as I can remember so it is so weird to see to see him with a buzz cut. He actually looks almost normal with the new look. Only problem is that it shows off his bald spot.
Because these are just photographs we don't know why he cut his hair off, like if it was for a role, or his upcoming wedding or he got a big wad of gum stuck in his hair. I am going with the last one because it is the most fun to me!

---