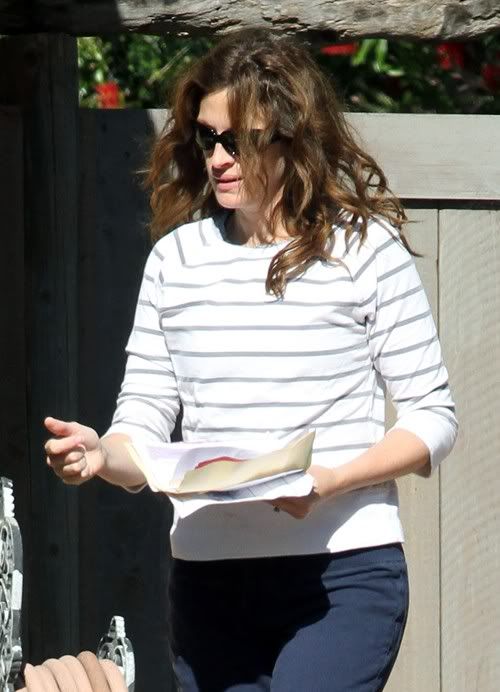 (photo from Fame Pictures)
People Magazine
has named Julia Roberts their World's Most Beautiful of 2010 and I want to know what they are thinking? Has Julia Roberts even been relevant in the last 10 years? She hasn't had a movie she was the star in and not part of an ensemble gross over $100,000,000 since Erin Brokovich in 2000. Her movies don't even open at #1 unless she is part of an ensemble. And besides that, I never got why so many people think she is so beautiful. She has never done anything for me and for some reason her personality is a turn off for me.
So who else did People think was the World's Most Beautiful this year? Channing Tatum, Zoe Saldana, Scarlett Johansson, Jake Gyllenhall, Jennifer Aniston, Sofia Vergara, Bradley Cooper, Katy Perry, Amanda Seyfried, Justin Bieber, Juliana Margulies, Kevin McKidd, Jennifer Lopez, Isiah Mustafa aka Mr Old Spice, Jessica Szohr and Robert Pattinson. Some of those names I agree with and others I am like who did they do to make it? Poor Robert Pattinson was lower on the list than Justin Bieber. That has to hurt one's ego.
Sandra Bullock did not make the list, but the Oscar winner bumped Julia Roberts off the center of magazine's cover with her exclusive bombshells and I am not talking about Michelle "Bombshell" McGee. So I say she is more the World's Most Beautiful than the person they say earned the title in 2010.

---