[ # ] Has Bella Thorne heard the calling?
February 19th, 2020 under Bella Thorne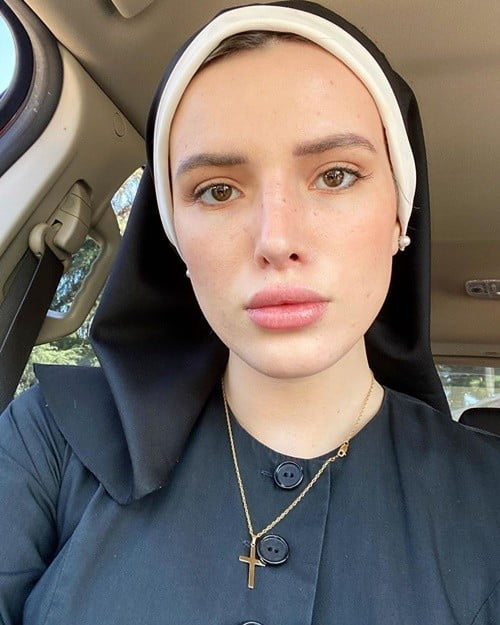 I think we can agree that Bella Thorne likes to be naughty. Therefore, it would be surprising to see her dressed as a nun. Well, be prepared to be surprised. She is breaking up with her bad habits to put on a habit.
Is she giving up men and women to be with just the Divine One? Only for a movie called Habit.
If she can pull this off, give her the Oscar.
---