[ # ] Guess who used to have long beautiful hair?
October 1st, 2020 under Guess who?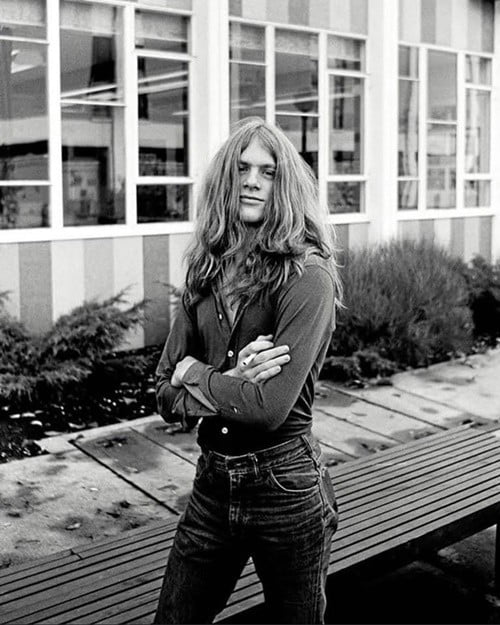 Want to see who is about to buy his first real six string at the Five and Dime, then
Bryan Adams' friend took that photo of the future singer when he was just 15 years old. Little did either one of them know at the time that the Canadian was going to become an international sensation. However, looking at the photo, he already had the Rocker pose down.
That is why when he needed a picture for his 2014 album Track of My Years, he chose that one. The CD included tunes by artists he liked. Thus Adams says, "If I'd been true to the photo, it would have been songs by @ledzeppelin @deeppurple_official @officialthewho @alicecooper @davidbowie @badcompany but I did do a @thebeatles song." He also did singles from Bob Dylan and John Fogerty.
Back to his long locks, he should consider growing his hair out again. Don't you agree? Then he can release an album full of Classic Rock covers.

---