[ # ] Guess who is wearing his birthday suit?
June 18th, 2020 under Guess who?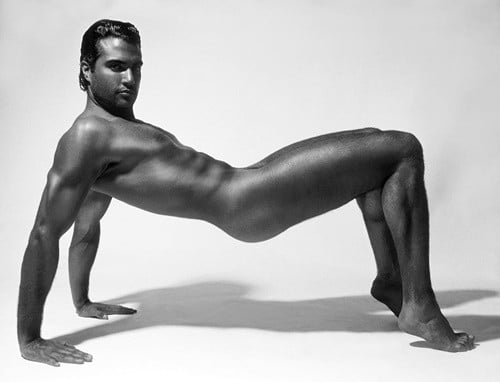 Want to see who won't go broke with that body, then
Jaime Camil shared a photo from a cover shoot he did 20 years ago, and I want to know why he wore so many clothes on Jane the Virgin.
Maybe if he wore what he wore two decades ago on the telenovela, it would still be on the air. Then again, he can just wear his huge smile, and I will still be tuning in to watch him. He is one of those men who is sexier when he laughs. Not that he looks awful without any fabric on his toned body. He just looks better when he fully dressed with a smile. They say you are never fully dressed without one.

---