[ # ] Donna Mills proves you are never too old to get your first tattoo
March 29th, 2021 under Donna Mills
A lot of people get their first tattoo before their 21st birthday. Donna Mills is not like most people. That is why she got her first ink when she was 80.
"I can't believe I did it🤦🏼‍♀️! Got a tattoo," Mills wrote. "@chloenicolemills and I got matching tattoos on my Santa Barbara Birthday trip 🥳Soooo much fun. My girl planned the absolute best trip ever. Love, love, love her 💞💞💞💞💞💞"
Want to see the matching mark she and her daughter got, then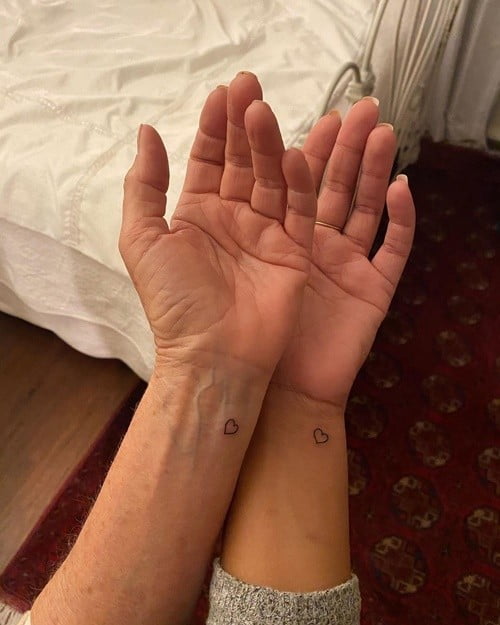 I heart that they got hearts on their wrists because there is no truer love than the one between a mother and her daughter!

---