[ # ] Chris Daughtry with hair!
September 30th, 2019 under Daughtry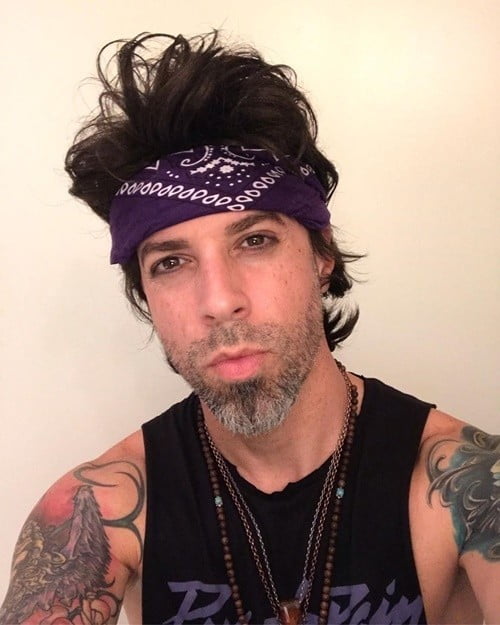 Ever since we got to know Chris Daughtry on American Idol, he has been bald. Over the weekend, he found some old eyeliner and took on an alter ego he calls "Hard Marx." I am assuming the black wig he also found, helped come up with that name. You know since the hairdo looks a lot like the one Soft Rock singer Richard Marx has on the top of his head.
I think he looks so freaking sexy with this hairstyle, he should consider doing what Garth Brooks did as Chris Gaines. Would you buy an album from Hard Marx? What type of music do you think he would sing?

---