Chris Noth fired from The Equalizer
December 21st, 2021 under CBS, Unadmirable People. [ Comments: none ]
Last week, Chris Noth was accused of sexual assault by three women. Since then, his agency dropped him.
As we know, he is no longer part of Sex and the City. But what about his future with The Equalizer? Today CBS and Universal Television announced, "Chris Noth will no longer film additional episodes of The Equalizer, effective immediately."
According to The Hollywood Reporter, he will be seen in one more episode that was already completed.
And just like that, his career is over.

---
Ellen Pompeo told Denzel Washington that Grey's Anatomy is her show
September 30th, 2021 under Unadmirable People. [ Comments: none ]
Ever since Sarah Drew was fired unceremoniously on Grey's Anatomy, I thought that Ellen Pompeo was somehow responsible for it. Then, when excerpts from Lynette Rice's book started being published in Entertainment Weekly about the medical drama started to come out, I thought I can't wait to see what people have to say about Pompeo. It turns out the person who told the worst story about the actress was herself.
Pompeo shared a story about the time 2-time Oscar winner Denzel Washington directed an episode in the 12th season. Meredith Grey was attacked by a patient who left her with a broken jaw. At the end of the episode, the patient apologizes to her, and that is when the trouble began behind the scenes.
"He [the patient] made this choice to speak very softly. And [Meredith] was pissed that [she] had to sit there and listen to this apology, and he wasn't looking at [her] in the eye," Pompeo recalled, wavering between talking about herself and the guest star as actors and characters. "Again, we love actors who make choices, right? And I yelled at him, and I was like, 'Look at me when you apologize. Look at me.' And that wasn't in the dialogue, and Denzel went ham on my ass."

She continued: "He was like, 'I'm the director. Don't you tell him what to do.' And I was like, 'Listen, motherf‑‑‑er, this is my show. This is my set. Who are you telling?' Like, 'You barely know where the bathroom is.' And I have the utmost respect for him as an actor, as a director, as everything, but like, yo, we went at it one day."
It is not her show. She is part of an ensemble. The same way ER was not George Clooney's show, Seinfeld is not Jerry Seinfeld's show, Everybody Loves Raymond was not Ray Romano's show, and Two and a Half Men was not Charlie Sheen's show. The show belongs to the networks and the studios. You are just a face who can be fired or replaced. I bet you ABC could've killed her off last season, and it still would've gone on.
She thinks she is all that, but what has she done since Grey's? Nothing. Do you know what she is going to do after Grey's? Pray that the show remains in syndication so she can get residuals.
She is also going to pray that her co-stars don't start talking about her like they did Patrick Dempsey. I have a feeling that what they will say will make Katherine Heigl look sweet compared to Pompeo.
After this story started trending on Twitter, I started to think that Rice's group might put the final nail in Grey's coffin, as in this might be the final season. I could be wrong. But I feel another show is going to get cancelled because of the Ellen effect. Case in point Ellen, the sitcom, was not Ellen DeGeneres' show, but Ellen, the talk show, is.

---
Lori Loughlin got an acting job
September 28th, 2021 under Unadmirable People. [ Comments: none ]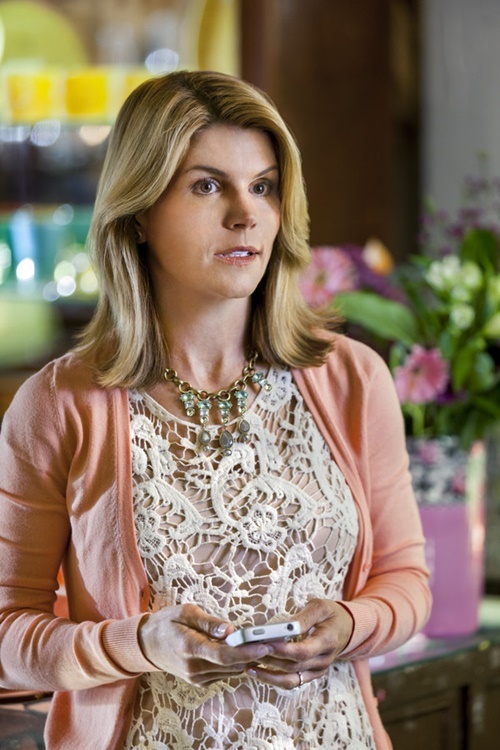 Now that Lori Loughlin has served her time in federal prison by bribing her daughters' ways in college, someone actually wants to uncancel her.
According to Deadline, the disgraced actress will be joining GAC Family's When Hope Calls for the second season on December 18th. Who knew she was family friendly again? I doubt any parent who has struggled to get their kid into college will reaccept her. Will you?
Anyways, When Hope Calls is the spinoff of When Calls the Heart, so she will be reprising her role as Abigail Stanton.
Why would GAC Family give her a job when she is persona non grata everywhere else? GAC's owner is the former CEO of Hallmark Channel, so they have a connection. Plus, it is great free publicity for the network. Did you hear about it before this? I didn't

---
I guess, Great White feels they didn't kill enough people in 2003
July 12th, 2020 under Coronavirus, Unadmirable People. [ Comments: none ]

Back on February 20, 2003, Great White played a concert in Rhode Island that left 100 people dead and injuring 230 others when their pyrotechnics set the small bar they were in to go up in flames in just seconds.
You would think they would have broken up after that, and promised they would never perform live again. I mean a normal band with any form of a heart would feel guilty about accidentally murdering 100 people, including one of the members of their band. I assumed that is what happened because we have not heard from them since.
Well, now we are hearing about the assholes again, and I guess they like killing their fans. That is because they played a concert in North Dakota with no restrictions during a pandemic. That means no masks, no social distancing, and alcohol, spitting on each other when they sing. Since their fans are older (because who has heard of them since 2003, and they haven't had a hit since the '80s), it puts them at higher risk from complications from COVID-19.
In 2003, they didn't know they were sending 100 people to their deaths. This time, they do. So I say them FUCK YOU AND I HOPE YOU BURN IN HELL.
Blabbermouth got their hands on the mother fuckers' apologies, and it makes me fucking hate them even more.
"We understand that there are some people who are upset that we performed this show, during this trying time. We assure you that we worked with the Promoter. North Dakota's government recommends masks be worn, however, we are not in a position to enforce the laws.
"We have had the luxury of hindsight and we would like to apologize to those who disagree with our decision to fulfill our contractual agreement.
"The Promoter and staff were nothing but professional and assured us of the safety precautions.
"Our intent was simply to perform our gig, outside, in a welcoming, small town.
"We value the health and safety of each and every one of our fans, as well as our American and global community.
"We are far from perfect."
Contracts can be broken, Vanilla Ice did it as did Tool. It is called putting your fans before money.
I think these serial killers, which they are at this point, plan on playing more live shows next month. I think they should be forced to go to Houston or Florida and visit a hospital that is at capacity with coronavirus patients. This way, they can see what they could be doing to their fans.
Although, it seems to me that they didn't learn anything from seeing all the burn victims from their 2003 shows.
Seriously, who the fuck wants to see assholes live? The last time they were relevant before this weekend was for playing a gig that killed 100 people. That and they only had one OK hit.

---
Sammy Hagar is willing to die from COVID-19 to get back to work
June 24th, 2020 under Concerts/Tours, Unadmirable People. [ Comments: none ]

Rolling Stone spoke with 14 legendary artists like Bruce Springsteen, Stevie Nicks, Earth, Wind and Fire's Phillip Bailey, and The Pretenders' Chrissie Hynde, and the magazine asked them if they are willing to go on the road again before there is a vaccine for COCVID-19.
The road is a place that is more like their first home than their second one. David Crosby of Crosby, Stills & Nash says his house is in jeopardy because he is not making any money. However, he wants you to know, "I'm not whining about it, though — it's what we have to do, or we can't beat the coronavirus."
While he is willing to put other people's lives ahead of his own, Sammy Hagar is not:
I'll be comfortable playing a show before there's a vaccine, if it's declining and seems to be going away. I'm going to make a radical statement here. This is hard to say without stirring somebody up, but truthfully, I'd rather personally get sick and even die, if that's what it takes. We have to save the world and this country from this economic thing that's going to kill more people in the long run. I would rather see everyone go back to work. If some of us have to sacrifice on that, OK. I will die for my children and my grandchildren to have a life anywhere close to the life that I had in this wonderful country. That's just the way that I feel about it. I'm not going to go around spreading the disease. But there may be a time where we have to sacrifice. I mean, how many people die on the Earth every day? I have no idea. I'm sorry to say it, but we all gotta die, man.
Thankfully, not all artists feel the same way as Hagar. Creedence Clearwater Revival's John Fogerty said, "And I don't want to be the guy who contributes to that. You go do a concert with 10,000 people, and then find out afterwards that some of them died?" Then he added, "Maybe some other guy thinks it's a good idea, but I'm not dying for Donald Trump. I'm not dying for the economy."
We all miss concerts, but none of them are worth dying over. Especially, Sammy Hagar. I saw him with Van Halen and he sucked. He was so awful that he forgot the words to Right Now. How do you forget the lyrics to the biggest song you produced with the band months just after you released it? He is no David Lee Roth.

---