The Lost rafties reunite
December 27th, 2022 under Lost. [ Comments: none ]
Josh Holloway, Daniel Dae Kim, and Harold Perrineau had a little reunion for Christmas, and we are the ones who got the gift. That is because we got to see what would've happened had Sawyer, Jin, and Michael made it to a different island, instead of the other side of the one they were on.
This gift got me wanting more. It makes me we wish we could get a new ending because the one we got sucked. I am still bitter. Who isn't?

---
BTWF: Matthew Fox on Wings
September 8th, 2022 under Before They Were Famous, Lost. [ Comments: none ]
Before Matthew Fox flew on a plane that crashed in Lost, he flew in one that didn't on Wings. He looks the same now as he did when he was 25 in that 1992 episode.

---
A mini Lost reunion!
July 6th, 2022 under Lost. [ Comments: 11 ]
I am still not over how Lost ended, but I still like the people that were trapped on the island. Was it an island?
Anyways, here are three of the inhabitants on a different island. How cool is it to see Josh Holloway, Daniel Dae Kim, and Henry Ian Cusick reunited in Hawaii?
Maybe, they are talking about doing a Lost sequel where we get the answers the original never gave us.

---
Who knew that Daniel Dae Kim had a body like this?
June 16th, 2022 under Lost. [ Comments: none ]
I don't know what I thought Daniel Dae Kim's torso looked like. But I had no idea that it looked like this? Did he go shirtless on Lost, and I forgot? Although, how could I forget that?
The actor posted this sexy photo for us to remember that he is not always so serious. "With all that's going on in the world it's not hard to understand why, but to mix it up, here you go. The opposite of serious – frivolous, gratuitous and totally superficial," Kim wrote. "For everyone who likes this kind of thing, enjoy! #dadbod"
And I am enjoying it. Someone call a Good Doctor because I need one after seeing this photo. Did you know that Kim is one of the EPs of the ABC medical drama?

---
Maggie Grace was the baddest bitch on the Lost island
March 25th, 2020 under Coronavirus, Lost. [ Comments: 3 ]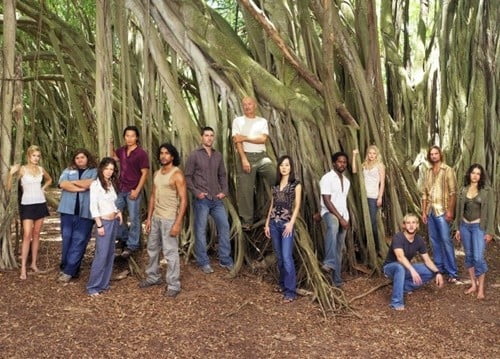 Maggie Grace and Evangeline Lilly were the only two single ladies on the Lost island, and Grace's chracter was the first one to die. While she was gone too soon, Lilly will never forget her now.
Lilly posted on Instagram, "#morningtea ☕️ Just dropped my kids off at gymnastics camp. They all washed their hands before going in. They are playing and laughing. #businessasusual"
Needless to say, people were pissed by her comments. However, no one put her in her place better than her co-star.
Hey there, I read your pre-edit Post and I find it concerning. There's no need to panic, but at the same time this is about all of us- the vulnerable, the immunocompromised, older folks. Sure. it's a free country, but how about choosing to exercise some of that wonderful freedom to have some compassion, trust the extensive science here and not overwhelm health system. No doctor should have to choose which patients get life saving care and which patients get sent home to die- the sort of triage that is tragically happening in Italy right now. Please out Johns Hopkins, Stat News, think about how these small decisions effect your dad and those in your community as ventilators run out-and as you use your influence on such a large group of other people. I say this with and humility, please rethink this. Your kids will be just fine without going to gymnastics, I promise ..1 Be well. PS Daniel said he is doing a lot better btw. I don't know, Maybe you guys wanna chat?
Daniel Dae Kim revealed last week that he tested positive for Coronavirus.
BTW I hope Jack is in the jungle because he needs to stay out of this fight.

---