Who knew that Daniel Dae Kim had a body like this?
June 16th, 2022 under Lost. [ Comments: none ]
I don't know what I thought Daniel Dae Kim's torso looked like. But I had no idea that it looked like this? Did he go shirtless on Lost, and I forgot? Although, how could I forget that?
The actor posted this sexy photo for us to remember that he is not always so serious. "With all that's going on in the world it's not hard to understand why, but to mix it up, here you go. The opposite of serious – frivolous, gratuitous and totally superficial," Kim wrote. "For everyone who likes this kind of thing, enjoy! #dadbod"
And I am enjoying it. Someone call a Good Doctor because I need one after seeing this photo. Did you know that Kim is one of the EPs of the ABC medical drama?

---
Maggie Grace was the baddest bitch on the Lost island
March 25th, 2020 under Coronavirus, Lost. [ Comments: 3 ]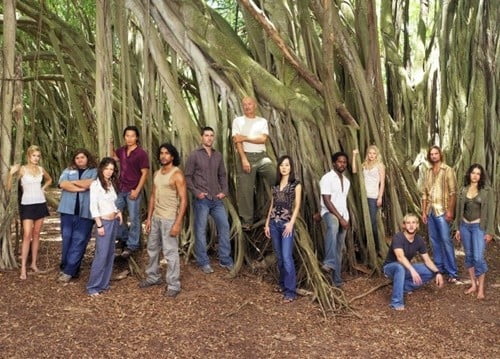 Maggie Grace and Evangeline Lilly were the only two single ladies on the Lost island, and Grace's chracter was the first one to die. While she was gone too soon, Lilly will never forget her now.
Lilly posted on Instagram, "#morningtea ☕️ Just dropped my kids off at gymnastics camp. They all washed their hands before going in. They are playing and laughing. #businessasusual"
Needless to say, people were pissed by her comments. However, no one put her in her place better than her co-star.
Hey there, I read your pre-edit Post and I find it concerning. There's no need to panic, but at the same time this is about all of us- the vulnerable, the immunocompromised, older folks. Sure. it's a free country, but how about choosing to exercise some of that wonderful freedom to have some compassion, trust the extensive science here and not overwhelm health system. No doctor should have to choose which patients get life saving care and which patients get sent home to die- the sort of triage that is tragically happening in Italy right now. Please out Johns Hopkins, Stat News, think about how these small decisions effect your dad and those in your community as ventilators run out-and as you use your influence on such a large group of other people. I say this with and humility, please rethink this. Your kids will be just fine without going to gymnastics, I promise ..1 Be well. PS Daniel said he is doing a lot better btw. I don't know, Maybe you guys wanna chat?
Daniel Dae Kim revealed last week that he tested positive for Coronavirus.
BTW I hope Jack is in the jungle because he needs to stay out of this fight.

---
Jorge Garcia cuts off his curls
October 2nd, 2017 under Haircut, Jorge Garcia, Lost. [ Comments: none ]

Ever since we have known Jorge Garcia, he has had long curly hair. From Becker to Lost and now finally Hawaii Five-0. I say finally because the CBS drama did not only cut two of their actors from the show, they also got Jorge Garcia to cut his long locks into a short early Elvis Presley do. With the new hairstyle, he is completely unrecognizable and even sexier than before. Now if only they could get him to shave that beard off, hubba hubba!

---
Ian Somerhalder is such a tease!
March 15th, 2017 under Ian Somerhalder, Lost. [ Comments: none ]

I don't know about you, but when I read Fifty Shades of Grey, I imagined Ian Somerhalder as Christian Grey. Therefore, today when I saw this photo of him reading the book it made all of those unnatural thoughts again. Seriously, how did they not cast him in the role of our lifetime?

---
Dominic Monaghan and James Corden belt out Ice Ice Baby
March 14th, 2017 under James Corden, Lost, Vanilla Ice. [ Comments: 2 ]

Back when I lived in Miami, my friends and I would scream out every word from Vanilla Ice's Ice Ice Baby whenever it came on. I thought it was just something that people in the 305 did, but turns out it is not.
Yesterday on The Late Late Show, James Corden asked Dominic Monaghan who his first concert was and he told him it was MC Hammer. Then the Lost star told him that Hammer and Vanilla were his jam back then and to this day Ice Ice Baby is his go to Karaoke song. The CBS late night host asked him if he knew the words and he told them that he does. Then the two Brits belted out the first part of the song in the 323.
Proving that the song is still a Global hit over 25 years after it came out of A1A Beachfront Ave. Seriously, how impressive it is that they knew all the words off the top of their heads like that?
BTW am I the only person wondering why Charlie didn't sing that song on the Island?

---