Words With Friends celebrates 10 years with Alec Baldwin
August 1st, 2019 under Alec Baldwin. [ Comments:

none

]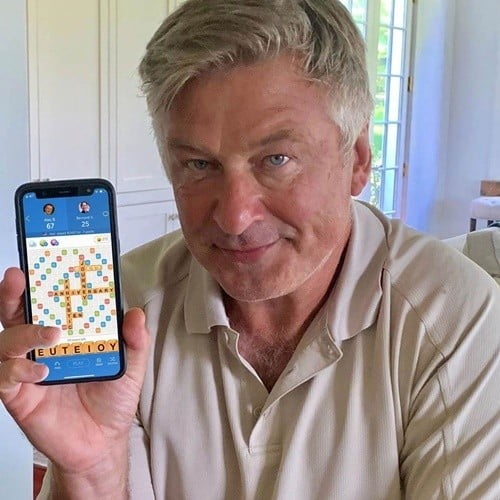 Back in 2011, Alec Baldwin got kicked off of a plane for refusing to turn off his phone because he was playing Words With Friends. Since then you can say, he is their most famous player.
This year, the popular game is turning 10 and they asked the actor to help promote the app. Starting this fall, be prepared to see him talking about WWF. However, we don't have to wait until then to find out he feels about the honor. He said, "I have been playing Words With Friends for nearly a decade, on soundstages, in greenrooms, and on airplanes," Then he added, "It's great to play a game that engages your intellect and your social side simultaneously—that's why I spelled 'Y-E-S' when Zynga asked me to get involved."
I think it is only fair that we get to play a round with him. Although, I would be afraid if I beat him. I doubt I would be able to because he has been playing longer than me.
---
The real reason why Alec Baldwin cannot stop working
June 7th, 2019 under Alec Baldwin. [ Comments:

none

]

There are rumors that Alec Baldwin is ready to stop playing Donald Trump on Saturday Night Live and today Good Morning America asked him if that is true.
He says that it ruins his weekends because he gets home, goes to bed at 3a and his kids wake him up at 5:30a. However, Lorne Michaels is a dear friend, so he is not sure yet if he will keep playing the president.
He reiterated, "Whether I go back or not, I don't know." Then he added this about his four children who are under 6, "I need to go to work and make some money to pay for all of my children." Being a parent in NYC is not cheap. Even for Alec Baldwin.
---
Alec Baldwin shares an epic throwback photo with his brothers
March 7th, 2019 under Alec Baldwin. [ Comments:

1

]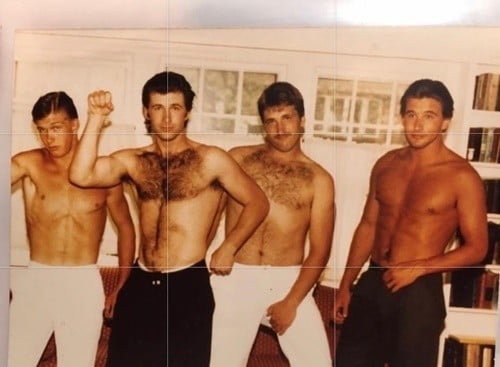 We very rarely see all four Baldwin brothers together, but today we got to see all four of them before their band broke up. Alec shared this amazing photo with Stephen, Daniel and Billy from back in the day and I guess they could not afford shirts. I say that because none of them are wearing one. Not that I am complaining, but that is just a lot of body hair and beefcake.
You know seeing this throwback photo of them reminds me when my parents would drag me to Long Island to see our cousins. In other words, it is very Long Island. It would be even more so if they took it in front of a mall, next to their IROC and several girls with big spiked hair wearing acid-washed jeans.
---
Alec Baldwin is going to anger management
January 23rd, 2019 under Alec Baldwin. [ Comments:

none

]

Back in November, Alec Baldwin got into an argument with a man over a parking space. Today, he agreed to plead guilty to second-degree harassment as part of a deal. The judge sentenced him to anger management and a fine of $120 according to ABC News.
Hopefully, he will learn something from the classes. He is better than his anger.
---
Caption Alec Baldwin on The Match Game!
January 16th, 2019 under Alec Baldwin, Before They Were Famous. [ Comments:

none

]

This photo of Alec Baldwin on The Match Game has caption me written all over it, so go ahead and do it.
---