[ # ] Amy Winehouse too ugly for her own party
September 15th, 2008 under Amy Winehouse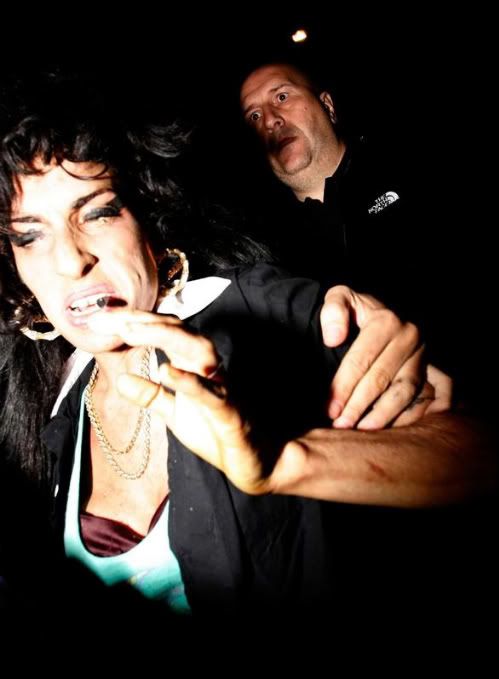 Amy Winehouse didn't go to her 25th Birthday Party because she felt she was too ugly for it according to
The Sun
.
A pal said: "Amy was standing in front of the mirror telling everyone how rough she looked. "Unfortunately her lifestyle has had a major affect on her appearance and it's only just started to sink in.
"She kept saying she was ugly and was in an awful state. They couldn't get her out.
"Remi had organised the night and made a huge effort. They had a huge row.
"Amy can be very selfish — there was no convincing her and she ruined the night for everyone, including herself."
Hopefully this is the push she needs to get sober because by the looks of the picture above from late last week, she might not have much longer if she doesn't.
---